Matt Hopkins is a filmmaker based in Brighton, UK. He co-owns
The Progress Film Company
and is currently working on his debut doc feature (ADivorceBeforeMarriage) amongst other paid commissions.
England Your England is a short film documentary series from UK based filmmaker Matt Hopkins.  The project uses powerful and inspiring character portraits joined together to discuss what defines us as individuals, as communities and as a nation.  The series is currently made up of 4 films, Patrick – the ageing community hero who struggles with what the future holds, Richard – the wandering piano tuner who sleeps rough by choice, Mark – the former gangster looking for redemption and Leon – the premier league footballer who battles with depression.  Each of the films tell an individuals story, but combined they deliver a message that documents the daily struggle to exist and prosper.  Hopkins will be releasing one further film every month to the project during 2013.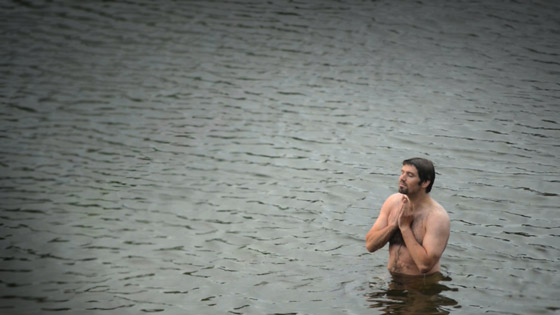 The shooting style is discreet yet cinematic, with Hopkins spending time with his subjects and picking up shots where appropriate.  Most of the work is shot on the Nikon D800 with old Nikkor prime lenses.  The film Leon was shot on the Red Epic, but the series will continue on DSLR for the foreseeable future.