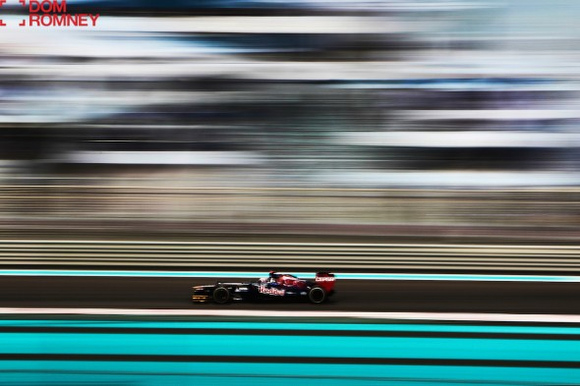 Bishop's Stortford-based sports photographer Dom Romney photographed the Yas Marina Grand Prix and shares his some of his favorite photos.
In all disciplines of photography there are always places, subjects or events that offer something a little bit different from the normal, an opportunity to stretch your legs , if you will.  The Yas Marina Grand Prix is one of those such event for Formula 1 Photographers. Although not the only night race on the calendar it is probably the most thought out with the entire venue being geared for being a spectacle at night, from the high power flood lights on the track to the decorative illumination of the surroundings, the entire place works together to make it what F1 should be , an absolute spectacle of a race.
See more photos and continue reading on Dom's blog.