A native of Santa Barbara, California,
Noah Gilbert
has has lived in New York City for over a decade documenting it's ominous beauty and diversity. Noah is a freelance photographer specializing in architectural, event, and fine art photography. Some of his noted clients include; the International Academy of Television Arts and Sciences, Victoria's Secret, Bath and Body Works and Kushner Studios. In 2010, his works were showcased at the Clio Awards and he was listed in the "Winners Book" of this premier annual awards show honoring creative advertising in print, radio and television. Noah studied under the late Susan Kleckner at the International Center of Photography. He was also privileged to have worked with Pulitzer prize winning photographer Vincent Laforet, and noted NY Times photographer Robert Caplin. Noah presently resides in Brooklyn and continues to create images that captivate, surprise, and move people emotionally.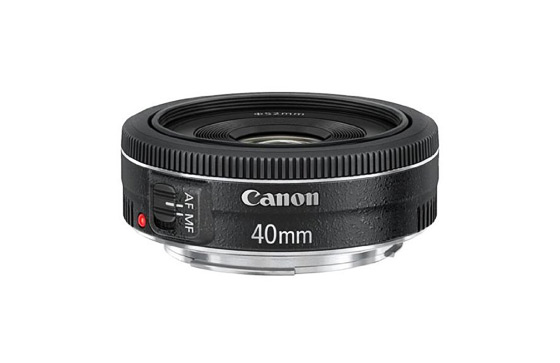 Since I initially discovered this lens by a Photo Brigade post, it's only fitting that my review of this funky little lens ends up here…
I had read about Pancakes for years, but never used one. Since the 60's and 70's pancakes have enticed photographers with their small size, light weight and (sometimes) high quality optics. Sadly, most modern manufacturers don't embrace the Pancake style as they used to, so I was excited to find that Canon had made a 40mm that was relatively fast at f2.8. I was even more excited to find out its street price of $150.00. At that price, even if it didn't work out it was worth a shot, so to speak.
40mm is a great focal length for a full-frame camera. I've owned 24's and 50's from Canon, both have their place, but the 50mm is just a bit long for street work and the 24mm is a touch wide unless you want to get smacked by that colorful Pimp you've chosen to capture at 10 feet. 40mm is the "Normal" focal length and equates to what the human eye sees in forward and peripheral field of vision. When mated up to a 35mm body, I find it's the ultimate sweet spot in regards to perspective and length. I wanted a little less than 50mm and a chunk more than 24mm, so the Pancake is perfect for my full-frame 5D MKII. On an APS-C censor the 40mm lens increases to 64mm, which would be a bit too long for my purpose, but I've heard it's great for video, part of what Canon had in mind for this lens.
The STM motor is a special type of "Stepper motor" with a new Iris mechanism that is designed to reduce focusing noise when recording video. The lens will continually focus when mated with a camera body that supports STM function. This provides smooth and quiet recording for video. Since I'm more of a still shooter, I haven't had a chance to test this feature out and will leave it to the video guys.
For stills and stealth, the 40mm Pancakes slim design (only 4.6 ounces and less than 1 inch long) immediately had my imagination rolling with visions of on-the-fly black and white street photography a la' Vivian Maire. Even the smallest piece of L glass is a bit ostentatious – intimidating the average citizen or character you're trying to capture. This little pancake lets me tuck my 5D in my armpit (stinky jokes aside) making my camera practically invisible to anyone until I put it to my eye and hit the shutter…by that time, it's too late…my frame is made.
The STM motor is electronic and not mechanical, so manually focusing – although possible, is slow and delayed. In good light, when your subject(s) are in reasonable distance of each other – it's quick. Quick enough to pan and quick enough to capture what you want. The auto-focus speed is acceptable, but there is a glitch. It doesn't like to focus in cold weather. Anything below about 35-40 degrees and it just won't focus.
The Pancake does live up to its reputation for being bright and sharp, I love the way it handles high-key images. It bleeds light everywhere (in a good way) when exposing brightly…and somehow reminds me of film. It's reasonably sharp across the board, but surprisingly good wide open up to about F/16. Barrel distortion and convergence are at a minimum with this lens. I'm impressed by the lens' ability to stop down all the way to f/22. I find the Pancake at its sharpest between f/5.6 and f/16.
Some say the hood isn't necessary, but it does cover some lettering and since stealth is part of the point for me, I opted to go with it (albeit expensive). Build quality is a bit cheap, but not horrible. It does have a metal mount (not plastic) and really, what do you expect for 150 Bucks?
Overall, I'd say the lens is a winner. It's fun, compact, has good optics and decent speed. It's not perfect and if you're a hair-splitter you won't like it. It's not L glass fast or L glass sharp, but if you want a great little street prime or a starter lens for a young shooter, go pick one up. It's a conversation piece when spotted (which is rare) and will build your confidence to shoot closer and tighter than you normally would.
Robert Capa famously said, "If your photos aren't good enough, you're not close enough". This lens helps you get closer to your subjects without scaring them, allowing you to be more connected and intimately involved in the photo. For that, I'd pay three times what I paid for this lens.
The only added sweetness or syrup I might want for the Pancake…is for it to focus in the cold. That needs to be addressed – but at the risk of sounding redundant, for 150 bucks – this lens should be in every shooters bag.