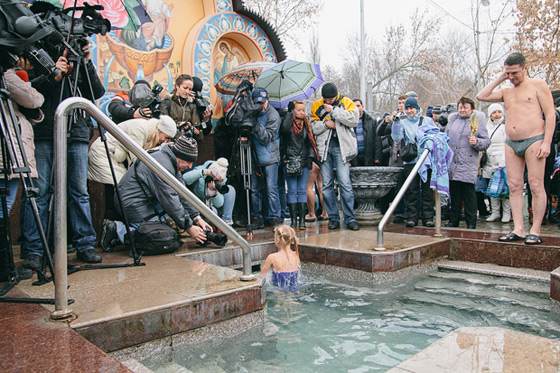 Ukraine-based photographer Brandon Price shares photos of the Epiphany celebration in Kharkov, Ukraine.
As we wrote about last year, the 21st of January is Epiphany according to the Orthodox calendar (the day Jesus was baptized by John). Katie, Jordan, Cody, and I once again attended the event this year, which took place not far from our house.

It was estimated that 100,000 people would visit areas like this one throughout the city, and somewhere around 600 police officers were on duty specifically to keep watch during the celebration. There were certainly many, many people already in the park when we arrived fifteen minutes before the scheduled start time.
Continue reading and see more photos on Brandon's blog.