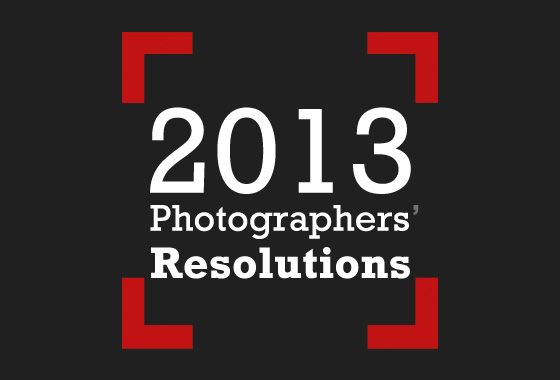 We asked some of our awesome contributors to tell us what their photographic resolutions were this new year. Here's what they have to say.
1. Complete a personal project. I am a big proponent of the importance of personal work, but I have a tendency to pick broad topics that drag on for years with no finite completion date in sight. I have recently started a new body of work that I hope to bring to a point of near completion with only minor follow-ups in 2014.
2. Respect my physical and mental well being. I made a number of changes in 2012 in an attempt to create a more mentally fulfilling life, only to replace old stresses with new ones. I've also neglected my body for the sake of work to a near breaking point. This year, I will cope with stress in healthier ways and maintain a consistent regimen of yoga and exercise.
3. Expand my photographic horizons. In the past year, I spent a lot of time speaking and teaching workshops at schools, ranging from major universities to a small school in Caracas, Venezuela. In 2013 I hope to continue the theme of education while also expanding into a couple other industries beneath the photographic umbrella that I have yet to explore.
After my first full year of freelancing in 2012 and working on the sometimes overwhelming task of learning how to run a business, I learned a ton last year and for me 2013 will be about building on what I was able to do in 2012. Here are a few things/resolutions I plan on working on throughout this next year.
1. Establishing several new REGULAR clients.
2. Start (and end) a couple of personal projects, which is something I have neglected as I tried to get the business basics figured out.
3. Video! Shoot some video projects and work on marketing myself as a video shooter.
4. Get a storm chaser photography/video website launched.
5. And finally, to not starve as I still work through establishing myself as a freelance shooter.
1. Be More Organized. It's hard to believe that I've been shooting professionally now for over 10 years when I freelanced through college. If there's one thing I need to learn is better organization! This year I will try and keep my archives more organized with a more structured filing system and with better captioning and key-wording so when I'm searching for my photos 5 years from now I'll be able to find them much easier!
2. Travel More. One of my biggest passions in photography is traveling. This year I will spend more time and energy going after clients that will help me accomplish the goal of more travel so I can see the world and experience other cultures. When I look back on my life I want to feel satisfied I saw as much of the world as I could've.
3. Be More Productive. I like to shoot, but I hate to edit…and I hate all the administrative work that comes along with freelancing. This year I plan to get a little more productivity in, even if that means cutting down my intake of Netflix and Hulu while I'm "working" at my computer.
4. Be Healthier. Photographers have wacky schedules. For me, I often get called out at a moment's notice to shoot breaking news, a feature, or portraiture for various clients. Sometimes that means skipping meals or eating junk while I'm out on the shoot. This year I will eat healthier and always skip the elevators or escalators when there's nearby stairs. Imagine if I burn 50 extra calories per day because I've taken the stairs…over the course of a year…that's a few pounds and maybe I can fit into my old jeans I've grown out of…
5. Be positive. I'm a big believer in positivity and how it can make just about everything better. So often I hear photographers complain and whine about this, that, or the other and not only is it bringing them down, it brings me down. This year I resolve to keep a positive attitude and pass it along to my colleagues and fellow photographers. After all, we take photos for a living!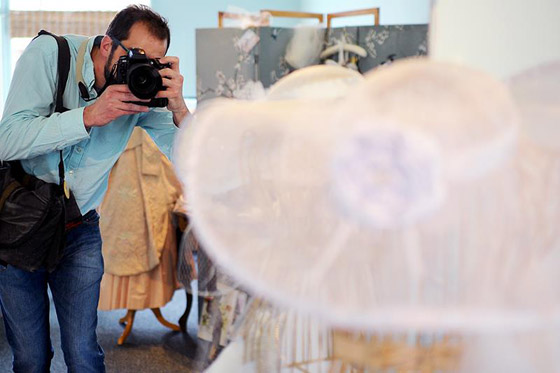 This is going to be my year. I can feel it.
I have already created ideas for some projects, both personal and business, and have actually set action plans for them. I am going to take over 2013 and here is how.
1. Make more images that matter. I want produce images that affect people and bother them in hopes they will change their outlook on whatever subject it is. I want the viewer to take a second, third and fourth look at my images and think about them and what they bring to the subject matter.
2. Produce stronger work. I have roughly 345 days (give or take) left in 2012 to get the A1 or cover image for many of the large newspapers and magazines I respect and look up to. In 2013, I want to produce the caliber of photography that the New York Times and Time magazine want to publish, because it's a great technical image which captures the moment perfectly.
3. Be more balanced in body, mind and spirit. I want to be further stimulated by the world I photograph. I want things to both bother and inspire me and push myself to know why I document things with a camera. I want to better understand the medium of photography and its essence. Oh, and exercise more and take care of my bad back muscles… And finally find a place that I can learn more tai chi.
4. Surround myself with good friends and colleagues. I like passionate people and this year I plan on hanging out with more of them. I want to have hang out with colleagues who totally exceed my photography skill in hopes that I grow in mine and become a better, smarter photographer. I want to shoot the shit with friends and build the photography community and share in why we all do it.
5. Find more creative hobbies. In 2013, I plan to cook more fancy dinners and drink more wine and brew more coffee and write more fiction and play more live music and write more songs whilst playing said live music and date more and hike more trails and climb more rocks. You get the picture. I want to get out and live a little and if you're in Monterrey, I'll cook for you.
1. Spend more time with family. I want to live, not just exist.
2. Be healthier by making that a priority.
3. Build a commercial portfolio and market it to the right audience.
4. Continue developing personal projects and move them closer to completion.
5. Allow time for silence.
1. As a freelancer, I have become a photo mercenary – " shoot only when a paycheck is attached". In 2013, I will try to shoot more family photos. I will take more photos that mean more to me than just a day of work.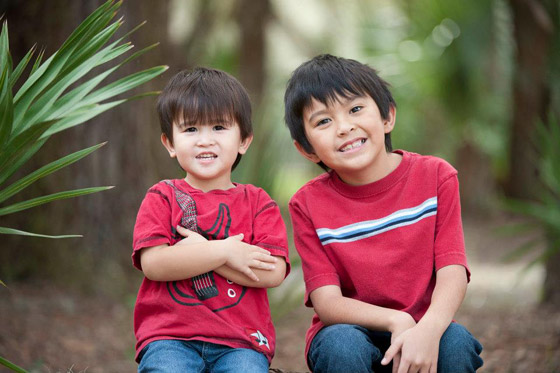 2. Try to turn down the work that isn't what I want to shoot.  Try not to shoot jobs just for the money.
3. Rent more, buy less photo gear!
I have never been good at sticking to New Years resolutions, lets face it none of us are! One reason I think we all fail to stick to our resolutions is because they involve cutting back, "Eat Less, Drink Less, Smoke Less…" this year my four resolutions involve doing more of everything, problem solved!
1. Blog More. At the beginning of 2010 I set the goal of blogging weekly, which kept up until 2012 when it quickly lost momentum and ultimately came to a halt in July. This year I have decided to be more proactive in my blogging with at least one post each and every week. Stay tuned for weekly updates!
2. Tweet More. Over the years twitter has been great in alerting me to photo opportunities and has allowed me to successfully market and sell my work on many occasions. I must be going crazy as for no apparent reason in mid 2012 I stopped using Twitter. This year I will be back on with a vengence. Keep an eye out for my tweets by following @PbodyPhoto.
3. Keep Shooting. Since I have graduated from university and I have a 5 month break at home in Sydney before doing some more travel and study I need to keep my mind and eyes active. It is very easy to just sit the camera aside and sleep in and sit by the pool all summer but I need to get out and shoot to keep my mind active. In this time I hope to start work on a few projects which I have been brainstorming for what seems like forever.
4. Become More Organised. Mum, before you ask that doesn't mean I will be cleaning my room! What it does mean is I will be getting my image archive in to order. An effective backup and online archive are also on the cards. This year will be the end of folders with names such as "Last Tuesdays Shoot" and "DCIM" filling my desktop!
1. Do more personal work and the kinds of client work I love to do. (Instead of doing anything because it pays.)
2. Eat better and exercise more so that I don't end up feeling terrible after long jobs.
3. Learn something new about the business or craft of photography every week.
4. Launch bi-monthly email and print marketing campaigns.
5. Blog twice a month.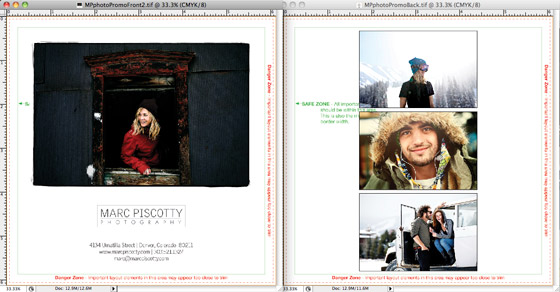 1. Take a more proactive approach to marketing my work. I've been a bit hands off when it's come to marketing my business because I always figured that word of mouth was always the best marketing. I recently revamped and relaunched my website and it got me thinking about getting the word out and quickly realized that I wasn't taking advantage of all the social media outlets as well as I should (especially considering my wife works in the field). So I've committed to making more timely and frequent posts to my business Facebook page as well as Twitter and even Instagram. I'm also designing and printing a set of promo pieces that feature my sports and lifestyle work that should complement a food photography promo piece I put out a few years ago.
2. Learn and experiment more. I think it's real easy to get into a comfortable approach to an assignment or job and use the same techniques or tricks of the trade that you know will work. Everyone's afraid of failing but when I can this year I want to try something photographically that I haven't before with no idea if it's going to work or not. It's easy to just do the same thing that's always worked in the past…The problem is you end up with exactly the same results as the last time. I'm going to embrace the risk of failing and hopefully end up with something new and different at least once or twice this year.
3. Go after the work that I want to be doing. I've been a bit too content to wait for the phone to ring and not actively pursuing the types of jobs I want to be shooting. I've done my share of corporate ribbon cuttings and the like being a freelancer and having to pay bills and I'm always thankful for the lifestyle I lead now being able to ride my bike or snowboard on a random Tuesday or Thursday but I know long term I'll be happiest shooting the things that inspire me – food, portraits, sports and lifestyle.
4. Connect more. iPhones, e-mail and social media are all great but they will never beat a face to face meeting. Whether over lunch or a few beers I want to make it a point this year to connect with clients, friends and other photographers on a more regular basis. If you're ever in Denver or Colorado look me up…We're pretty friendly out here and known for our microbrews!
5. Travel and explore the world more. I might even bring a camera every now and then ; )
1. I wanted to get my photography up on my own website and as luck would have it, I won a liveBooks website through a holiday promotion they were having. My site just went live!
2. Last year I started sending images out to galleries for calls for entries, and had images in a couple group shows in Brooklyn. I'd like to keep the momentum going and get my images in some more shows this year!
3. I have three ongoing personal photography projects that I'd like to either self-publish in a book or have in a gallery show.
4. I use Lightroom only minimally, to resize and add watermarks to my images. This year I'd like to maybe take a class or look at some tutorials and learn to get the most from Lightroom.