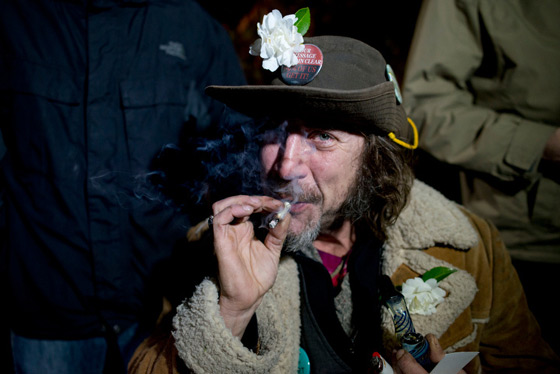 Seattle-based photographer Daniel Berman shares photos of the celebration in Seattle after Washington legalized marijuana.
Just after midnight, Washington legalized possession of up to an ounce of marijuana for recreational use for those over 21 under Initiative 502, which took effect Thursday, Dec. 6. 2012. A public celebration hailed as Legalization Day in Washington State attracted about a hundred people to toke up at Seattle Center's International Fountain Thursday evening, after a similar event at 12:01 a.m. near the Space Needle. Public smoking is still against the law, and marijuana remains counter to federal law. Colorado passed a similar measure.
See more photos on Daniel's blog.