Warren Winter
, aka
The Pixel Pimp
, is a photojournalism industry veteran with 25 years experience. He's been a Director, Managing Director, Editor, and Consultant, to many major photo agencies including his own agency,
PSG
, as well as other famous agencies including Polaris, WpN, ZUMA, Sipa, and WireImage. The photographers and newspapers he's represented have seen their work on covers including Time, Newsweek, People, US Weekly, Paris Match, Stern, and Der Spiegel (to name a few), and been featured in every major publication in the world. The Pixel Pimp is a photo agency-related news and philosophy column written in a blunt, hopefully insightful, always sarcastic manner.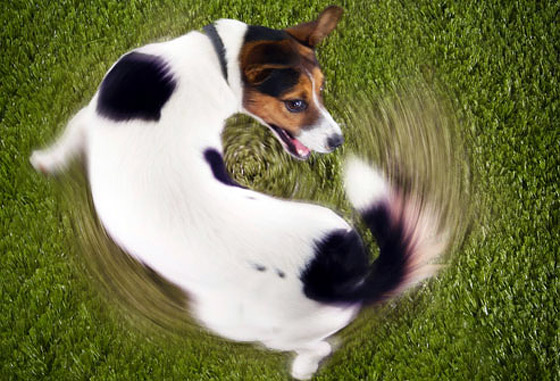 Time for Round 2 of the US PressWire / USATSI drama.
In the far corner we have Them.  Them being USATSI, formerly US Presswire.  Over here in the near corner we have the SportsShooter community.  And in the lonely third corner on the fringe we have Mr. Rickman and myself.  This would be a good time for Al Bello to jump down off the apron.  I suspect things might get ugly.
Previously I suggested that the community collectively take action and engage the USPW photographers in direct dialog.  I believe I also suggested that the community consider reaching out to Rosato & Co. in an effort to begin a dialog about the community's collective concerns regarding the USPW rate structure.  There were examples given of how EP managed to convince 900 of the best photographers to boycott BusinessWeek.  That led to EP sending a small group of representatives to meet with the decision makers at BusinessWeek.  Ultimately, that was resolved with BusinessWeek issuing what was, at the time, one of the best contracts in American editorial photography.  There is NO reason that SportsShooter couldn't attempt to do the same.
But that would require actual action, not just heated online debate amongst the community.
And action never came.  In fact, my previous column on the subject, intended as a bit of a call-to-action, drew a scant 6 comments I believe.  Clearly I was uninspiring on the subject.  It was clear to me that the community was quite content to complain about the situation on message boards all day long but wasn't willing or interested in organizing a group or committee to look at a more formal approach to dealing with the problem.  Photographers were "flapping their gums" rather than taking constructive and, hopefully, meaningful action as is so often the case.  Apathy reigned supreme, again.
And that brings me to Rick Rickman's recent post drawing the ire of Chuck Liddy.  I agree with Rick about everything he wrote except the uninformed bit.  There are many seasoned vets on the SportsShooter boards who are very well informed on a huge range of subjects.  The fact they share their knowledge and experience freely is one of the best and most valuable aspects of SS.  That said, Rick was dead right about actually doing something rather than continuing to discuss it amongst yourselves ad infinitum.  I share Rick's sentiments in this regard completely.
What is stopping the SS community from forming a group of respected SS members and attempting to take actual steps in an effort to remedy the situation?  One would, in theory, need to reach out to as many of the current USPW / USATSI shooters as possible as quickly as possible and begin a dialog with them, maybe over dinner or drinks, in an effort to try to enlighten and inform them one-on-one.  Constructive dialog, not finger waving.  There is nothing to stop SS from trying to organize a boycott.  If you are successful in getting a certain number of freelancers to say no to USPW / USATSI then SS will be in a strong position to send a group of representatives to meet directly with Rosato & Co.
The only thing stopping you is you.  One of the people to respond to my previous column on the subject was Mickey Osterreicher.  For those of you who don't know Mickey he is the NPPA's attorney, a former photographer himself, and a guy who is great at taking meaningful action.  Real, live, action.  I've been very impressed with the work he's done since coming on board with the NPPA.  He pledged the full support of the NPPA and himself if anyone wanted to start a dialog with USPW / USATSI.
I suggest the SS community ask Mickey if he'd be willing to be part of the group SS sends to meet with Rosato.  Mickey, along with the President of the NPPA and 2 or 3 intelligent, level headed, well spoken, SS members might just be able to have a very constructive dialog with Rosato & Co.
Or you can flame me and my comments online and continue to make post after post complaining of the problem.  But ultimately you will end up right where you are presently.  "Photographers are the most prolific talkers on the planet."  Here's the community's chance to prove Rickman's famous quote wrong.  Will you?
C'mon people, be bold, dammit!