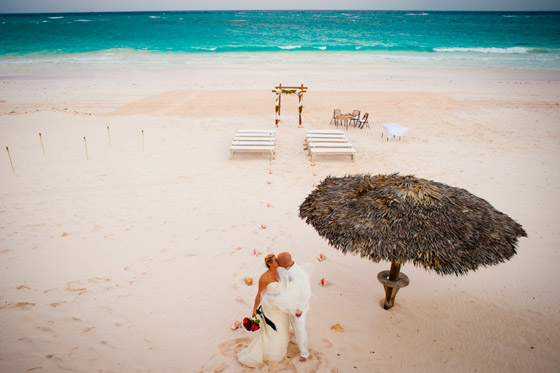 Sarasota, FL-based editorial & wedding photographer Chip Litherland shot a wedding on Harbour Island, Bahamas.
Man, I love Harbour Island – and especially the wonderful clients that bring me back to the best of The Bahamas.

Kassidy and BC had there intimate wedding on the pink sands behind the Coral Sands Hotel, where they were blessed with a beautiful sunset and open skies after days and days of clouds during the week.  Kassidy has a perfect smile which beamed every time she had to battle the wind off the ocean with her extra long veil, but took it in stride. Surrounded by their best friends and family, the islands took control with a beautiful full moon night trickling with the occasional flash from yours truly.
Continue reading and see more photos on the Eleven Weddings blog.