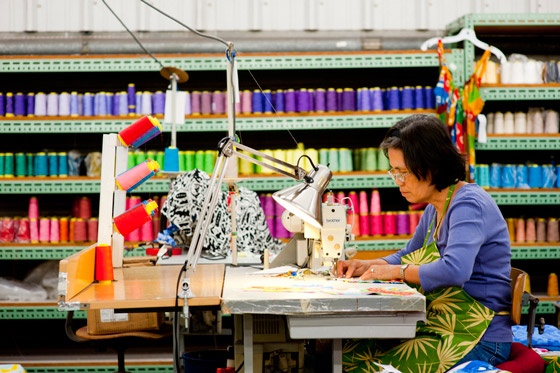 Honolulu-based photographer Elyse Butler Mallams shot a colorful clothing factory for the Japanese edition of Hana Hou! Magazine.
Matt and I had a lovely time photographing behind the scenes at the colorful Jams World clothing factory and meeting with president Pua Rochlen for Hana Hou! The Hawaiian Airlines Magazine Japanese edition.
See more photo on Elyse's blog.