Daniel Krieger
is an award-winning food, restaurant and portrait photographer based in New York City. A regular contributor to the dining sections of the New York Times and Time Out New York, Daniel is also head photographer at Eater.com, an industry leader in local restaurant and bar coverage. His work has brought him through some of the city's most esteemed dining rooms and kitchens—Daniel has photographed and worked closely with chefs like Masaharu Morimoto, Paul Liebrandt, Eric Ripert, Tom Colicchio, David Chang, Johnny Iuzzini and many others.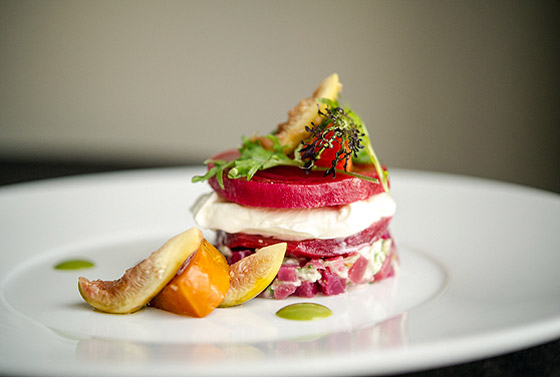 Who styles the food? Do you work with the same stylist all the time?
Generally I am working with highly trained chefs on photo shoots.. they are plating/styling the food to look a specific way and the majority of the time I like how that looks. I might tweak a little something here or there but I try not to go too crazy with the styling.. Sometimes I might ask to plate something on a different dish because the food doesn't look right visually to me.. so I will do that on occasion. I have worked with food stylists in studio shoots and they're very good at what they do..and its fun to have them but on most of my shoots its really just me and the chef. I think I've developed a good eye over the past few years of what will translate into a craveable looking photo.
As reality-tv as shown, sometimes chefs can be difficult to work with. How do you gain their trust?
I respect their craft and show my interest in what they're doing. I've also built up a decent reputation so many chefs know me and I know them, so its a nice handshake and hello when I walk in. I also don't waste their time which is very important. I've finished shoots and had chefs say "Wow you don't mess around!"
Of course there are going to be chefs that are tough to work with.. it's a competitive, stressful career and attracts a certain personality. If someone is super difficult to work with I just really go in and out, don't mess around and get my job done.. It's nice to chit chat a bit and I've made some really good friends in the industry, but if someone isn't friendly that's ok, I just probably won't go back there as a patron.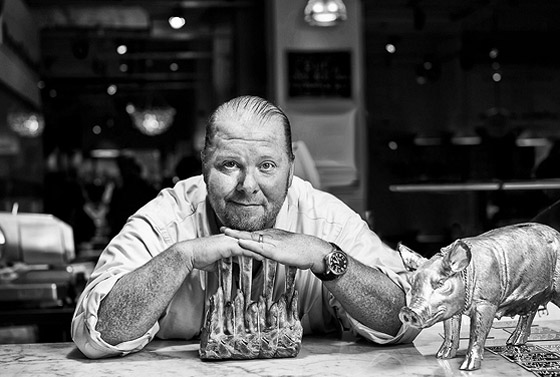 If I'm doing an editorial shoot I try to schedule it at a time where they can fit me in without being intrusive… If its a shoot for a major publication like the New York Times they're usually very enthusiastic about that, so it's a fun experience.
When I'm shooting privately for a chef/restaurant, and they're hiring me to be there, then its usually easy because they are paying me to make their food/space/people look as good as possible, so it would be counter-intuitive to be difficult to work with.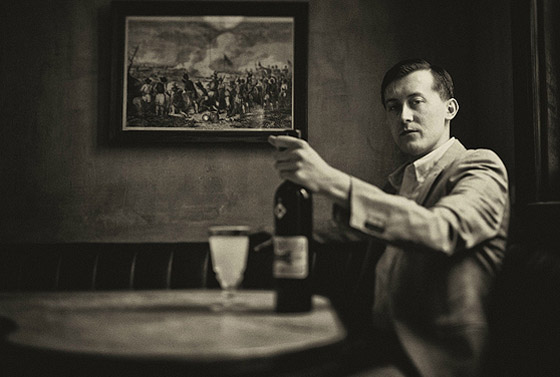 Do you use any sort of enhancements to "maintain" the food under the lights?
I generally shoot with natural light when possible.. otherwise I'm using speedlights. If something is time sensitive I will shoot it quickly and have them make me another duplicate dish if something is melting or got smudged. I don't use any sprays or techniques like you see on studio shoots. On occasion if something looks dry we might dampen a piece of meat for example, with some oil/fat.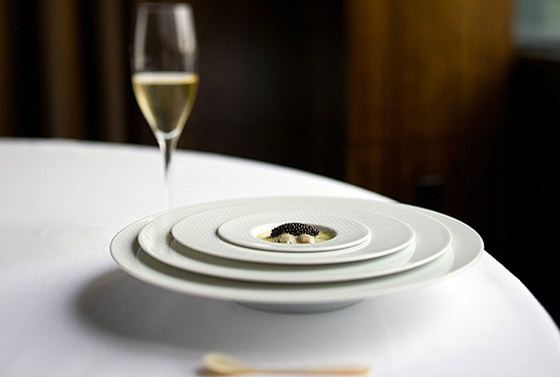 Speaking of lights, is there a "standard" light setup, or is it different every time?
Since I'm doing so many shoots on location, its different every time. Natural light (specifically window light) is always preferable. Not putting something in direct sunlight but enough natural light to work with is ideal. I try to have any artificial lights shut off overhead when shooting food. I bring reflectors/white boards sometimes but don't always use them. I also rarely shoot food with a tripod. Every shoot is different and it takes me moving around a lot to find the sweet spot where I'm like "yeah that's the shot" and with a tripod I'd be tripping over tables and knocking shit over a lot.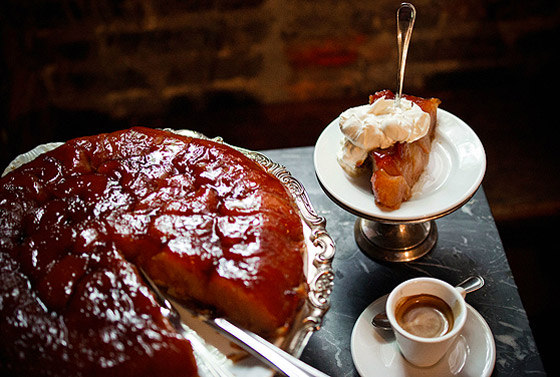 One of the most popular subjects of images on Instagram is pictures of food. How do you feel about that?
There's some amazing food photographers on instagram. It's become an art and I try to put some food shots up on my instagram account @smoothdude but find myself doing more street photos. I recently did a post on the top 10 food photographers on instagram I follow:http://firstwefeast.com/eat/the-best-food-photographers-to-follow-on- instagram/
What's your favorite lens for shooting food, if you have one?
Yeah that's a tough one because I use a bunch depending on what I'm trying to do. I'm a Nikon shooter..the 60mm macro is a really nice lens to shoot food. I also like the 50mm 1.4 (either sigma or nikon) and the 35mm 1.4 is also a fun lens to shoot food with.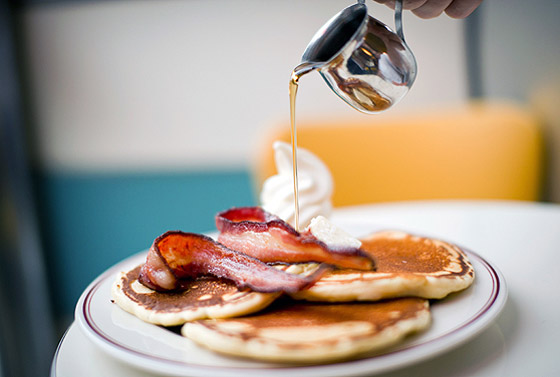 How did you get started shooting food?
I started doing little assignments for a local paper called The Brooklyn Paper about 7 years ago. It really helped me start my career by running around shooting these local Brooklyn spots for them. I started getting better and better and eventually moved on to some other publications.
What's the best aspect of shooting food?
Food can be really beautiful to look at and it excites people.. you get good reactions from people when you can capture a dish in a certain way.. it just speaks to their minds (and their bellies too of course). I feel like food photography is low pressure. I'm usually just there working by myself at my own pace. If I need a chef to remake a dish because I didn't like the way it was coming out in the photos that's something we can easily do. It's a lot of fun meeting interesting chefs, bartenders, restaurant owners in the hospitality industry.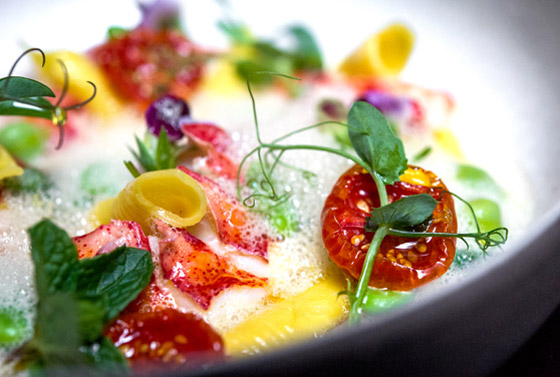 Final thoughts?
When photographing food I'm trying to really represent what the dish is supposed to look like at its best. When a perfectly cooked pizza pie comes out of the oven and the crust is slightly charred and the cheese has a slight steam coming from it, you know exactly what that looks like when its sitting in front of you….And I'm trying to bring that on the screen for someone who isn't there to see it in the first person.

About the writer:
Ingrid Spangler is a freelance social media consultant living in New York. She's been snapping pictures since she was a child and involved with social media since before it was called social media. Before going out on her own, she handled the social media for AdoramaPix, the photo lab division of Adorama Camera, for four years. You can find her on Facebook, Twitter, flickr, 500px, Google+ and Pinterest.