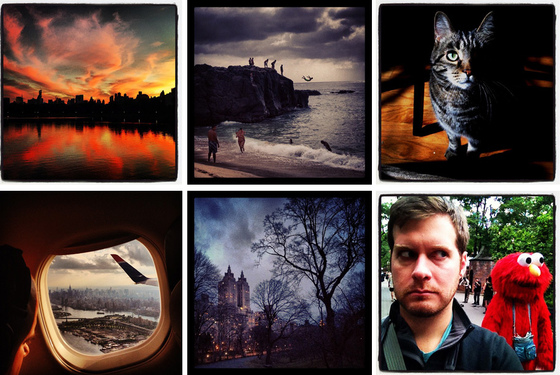 New York-based photographer Robert Caplin put together his favorite Instagram photos of 2012.
With 2012 coming to an end, I thought it'd be fun to take a look back through all those iPhone photos I took and posted to Instagram over the past year. It was a daunting task to wade through over 1000 photos and narrow it down to the 60 I'm presenting here because every snap was a great memory. I saw many trends in my mobile pictures, the most prevalent were those of my cat, snaps in my picturesque backyard of Central Park, pics taken from windows of the various offices I visited for portrait shoots, and many taken from my window seat on my various flights around the world. If 2013 is only half as awesome as 2012, I'll be a happy man. Let's hope Instagram clarifies their terms of service so I can continue sharing my photos with you all through the platform!

If you don't already follow my feed, you can do so from my Instagram homepage! Here's to all of you and a HAPPY NEW YEAR!
See his more photos on his blog and follow Robert on Instagram!