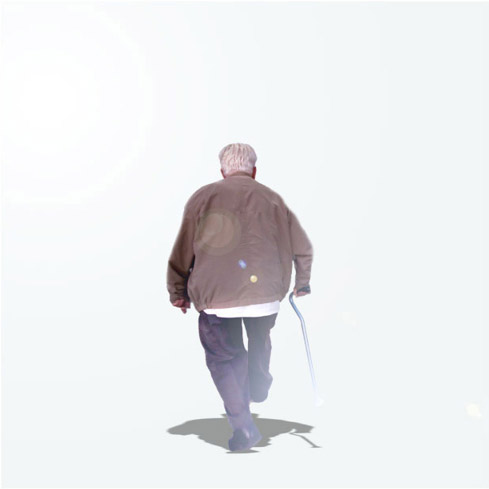 Montreal-based photographer Georgina Avila shares photo illustrations from her project "Wherever You Go, I Wish You Good Luck."
The project started in Montreal, where I have been living for the past 8 years, observing people walking from behind wondering where they were going. Personally I had a very tough time since I moved to Canada, as much as it is a great place to live.

I faced many bad feelings and I struggled a lot. So at a point while I was feeling lots of melancholy about my friends and life in Mexico (where I grew up) and wondering and creating my future, I started to observe people and questioning their destination and if they where happy, if they were heading to a nice home, if they were maybe going to visit grandma, or a girlfriend, and if they were in peace or not with themselves. So I started to actually enjoying watching people walking with their headphones, or dogs, or kids and truly wishing them a good life, good luck because I am sure at a certain moment of life all of us, no matter our age, condition, etc, we all have very hard times.
See more photos of the project here.