What's the next best thing to coming home from a trade show with a new piece of equipment? Coming home with a big ol' bag of swag! That's right, Stuff We All Get! Those freebies that vendors keep visible in the booths to entice you out of the aisle and into their waiting arms! Sometimes it's a small (but welcome!) bit of candy for some quick energy, but sometimes it's something that lasts longer than a sugar rush. Here's what we got that's cool:
Bags: Well, five years ago there were the yellow plastic Nikon bags and not much else. Now lots of vendors have jumped on the "bag-wagon" and are giving out these reusable bags that are great for not only carrying your purchases (or the loads of swag) away from the show, but are very smart to take with you shopping for groceries or other small items. Or you could just use one of them to carry all the other bags home from the show; we counted 16 different bags up for grabs at PPE. Our vote for Best Reusable Bag goes to Adorama. It was by far the highest quality bag, very durable, and even somewhat water resistant. They're for sale in the Adorama store for only 99¢ too!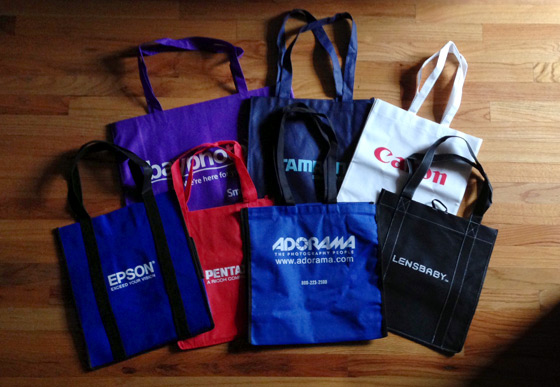 Candy! Lots of vendors offer candy, cause what's better than a little something sweet to carry you through long hours of looking at scantily clad models and a dizzying array of photo gear? Lollipops and hard candy are the most popular for obvious reasons.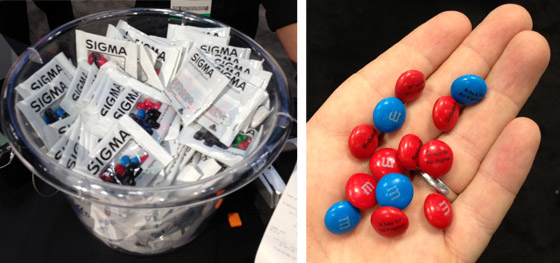 Canon: Kudos to Canon for having the foresight to give out small flashlights! I made good use of mine during the two+ days we didn't have power from Sandy. Sort of makes you wonder if they were paying attention to the long, LONG range forecast when they were ordering these giveaways…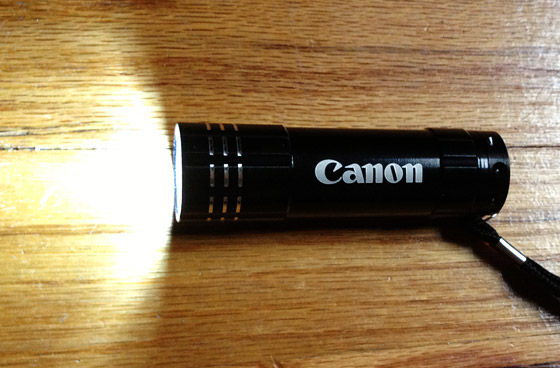 Datacolor: These cute little rubber spiders are the same material as the stress balls, but more fun to squish since they're all spidery. I asked if they were 50% grey, which would have been sort of clever, yes? No.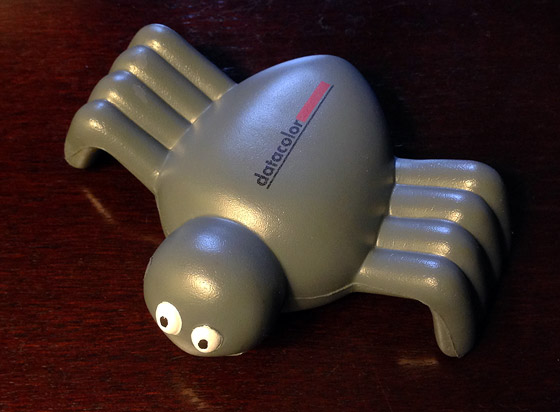 Digital Transitions: Lanyards. This is a great idea for vendors to get their name around the show, also love these lanyards for keeping spare sets of keys organized around the house. You could also clip a small flashlight to one and wear it camping or when the lights go out.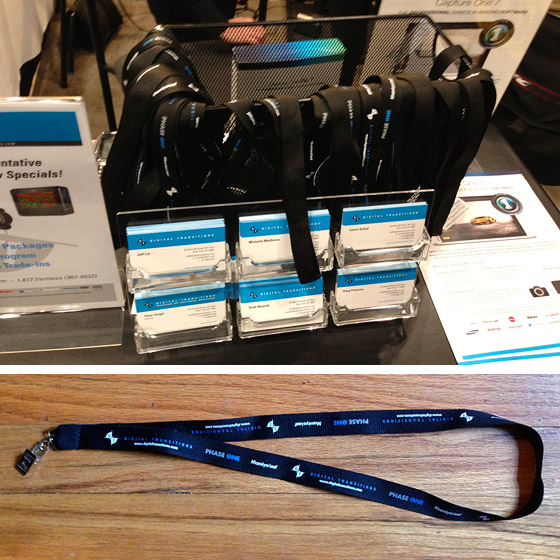 DriveSavers: Also got lots of use from this little keychain flashlight from DriveSavers. Actually the one on my keychain now is from last year's show, but they were giving the same one out this year along with a matching branded screen cleaning cloth.
PeachPit: Yay for temporary tattoos and cute camera pins! This publisher of books and videos for photographers and graphic designers had these items in their booth, as if the fab books on the table wasn't enough of a draw! The camera pins were cool because they had a variety of cameras represented and you could pick your fave, though I chose mine on the basis of color alone: dreamy blue!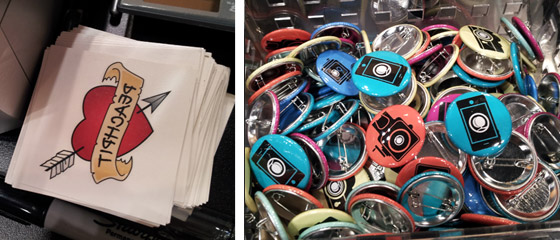 Squarespace: this company offers templates for online galleries and websites. They had some small notebooks, always a good thing to have on hand, as a freebie. Bonus ruler on the edge of the book!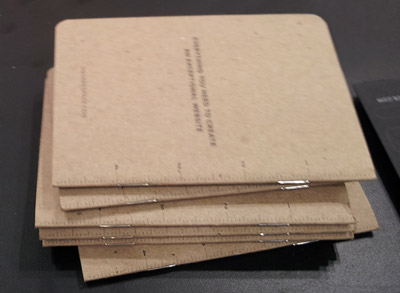 Vulture Equipment Works: This company makes rugged straps for photo gear along with some other accessories. They had rubber bracelets and these badass vulture stickers.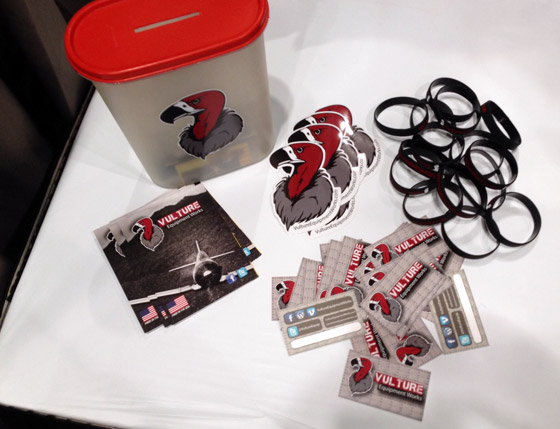 What is your all-time favorite piece of swag from a photo show? List them in the comments!