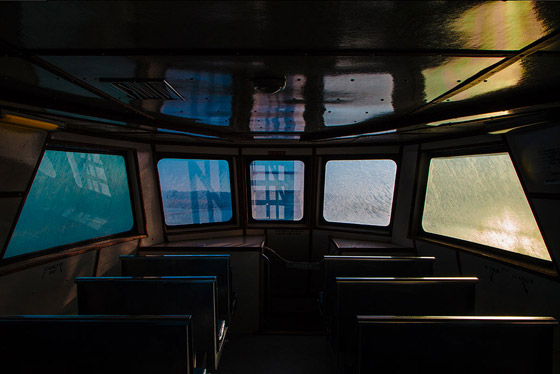 Atlanta-based photographer David Walter Banks shares photos of Sapelo island off the coast of Southern Georgia.
Last week I spent a day on the small barrier island of Sapelo off the coast of Southern Georgia.  My senses and awareness of my surroundings seemed to heighten the second my cell and internet connection wafted away somewhere over the Atlantic aboard the small ferry.

The grandson of the woman whose trailer I rented picked me up from the ferry and shuttled me down the dirt roads through forests of live oak, coated heavily in Spanish moss, to my temporary home.  The next day I set off at dawn in my rusted, yet trusty F-250 extended cab pickup, rented from the same kind family I stayed with.

I explored the small bumpy roads, their deep ruts a tale of those before me.  I hiked the trails, walked dangerously far out with the receding tides, and even poked around Reynolds Mansion where the ghosts of plantation owners past reside.  When the few people and infrastructure slipped out of site in the rear-view, the island seemed simply Jurassic.  And when you are all alone, you can hear the island whisper its secrets, steeped in history and culture and pleading for a savior.
Continue reading and see more photos on David's blog.