C.S. Muncy
is a freelance photojournalist based out of New York City with a client list that includes The New York Times, The Wall Street Journal, Newsday, The New York Daily News and The Village Voice. As a freelancer, he's covered such subjects as the BP Oil Spill, the fight for same-sex civil rights, the takeover of the state capitol in Madison, Wisconsin and Occupy Wall Street. A graduate of the Defense Information School, he enlisted in the United States Air Force in 2002 and is currently a photographer with the New York Air National Guard.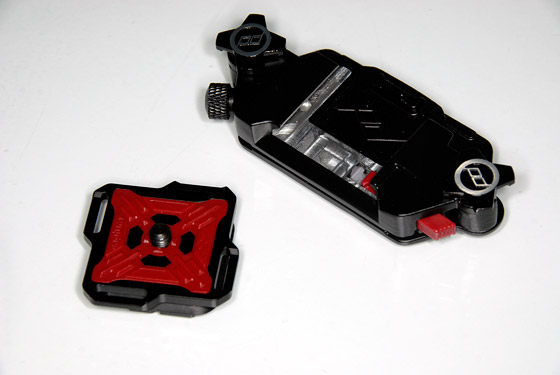 The Peak Design Capture Camera Clip System, designed by San Francisco-based civil engineer Peter Dering, is a great new method for photographers working in active environments to connect their cameras to their bodies through a well-designed, compact metal clip. I recently received a review model and immediately put it through its paces in the field and on the streets. Created from machined aluminum, the system consists of a metal clasp that splits in half, allowing you to attach it to a belt or strap, and has two screw-style bolts that let you tighten it firmly in place. The connecting plate attaches to your camera, and can be tightened into the clip via a third screw. The plate can also easily be released from the chassis with an easily accessible quick-release button. It's a simple matter to quickly pull your camera free, take your shot, and replace it in a matter of seconds.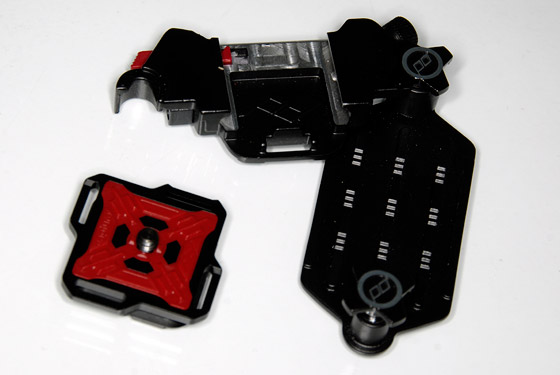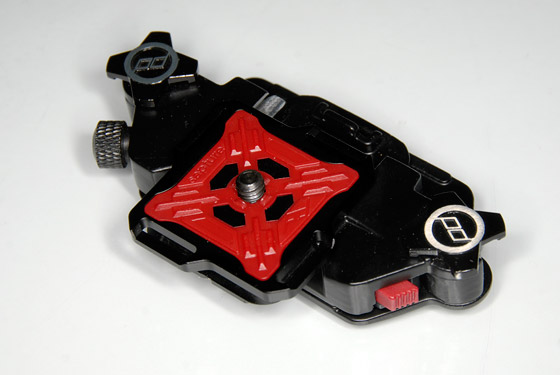 The moment I opened it, however, I knew that its best application (for my use) wasn't with a DSLR. When I'm shooting a scene, I tend to carry multiple bodies and lenses. It's a fairly bulky arrangement between the D3, D700, D600, and lenses, and I'm not sure carrying so much weight on my belt would be for the best. It's certainly not that I think the clip would fail, rather I think my belt would be more likely to reach its breaking point were I to mount each camera on individual clips. I quickly noticed however, that the clip would make for a perfect mount for my GoPro system. Sometimes when I'm shooting a protest, police scene or any other event where it'd be a good idea to have video from a first-person perspective I wear my GoPro beneath my Chest Vest. GoPro produces a chest strap, but it's an ungainly, uncomfortable thing that resembles a training bra and is difficult to remove when worn beneath all my other gear. With the Peak Design system, I can connect my GoPro to the quick release plate, and attach the chassis to my Chest Vest's shoulder strap. It's a spectacular arrangement; and unlike the GoPro chest strap, I can easily remove and program my camera without too much effort.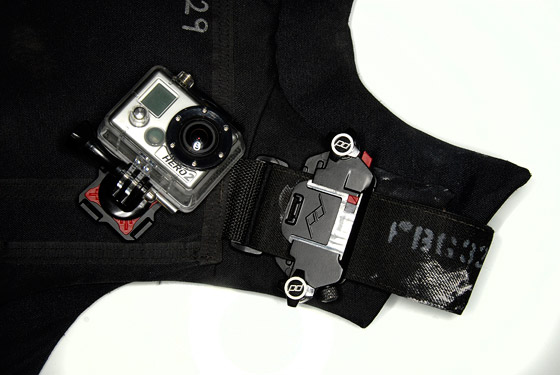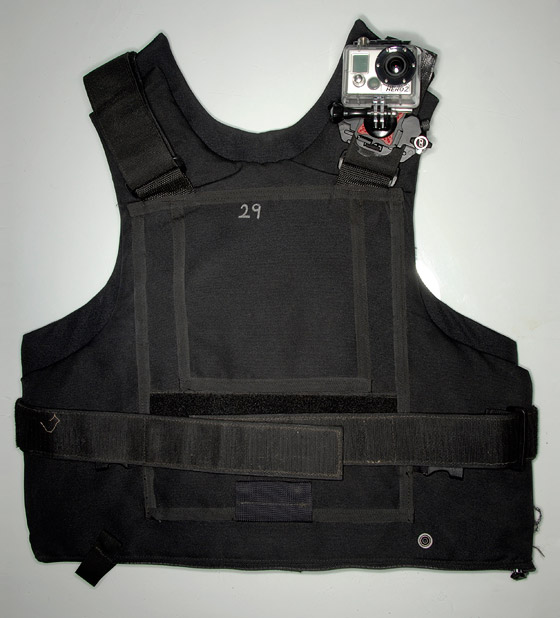 The only thing I didn't like was that the connecting plate lacks a thread, meaning you cannot wear a sling-style strap while using this system. I hope that future models change to allow this.
So who would I suggest this system to? Really almost anyone. It's as useful for enthusiasts who use entry-level or mid-range cameras as it is for professionals who need to keep their cameras firmly secured to their bodies in high impact environments.