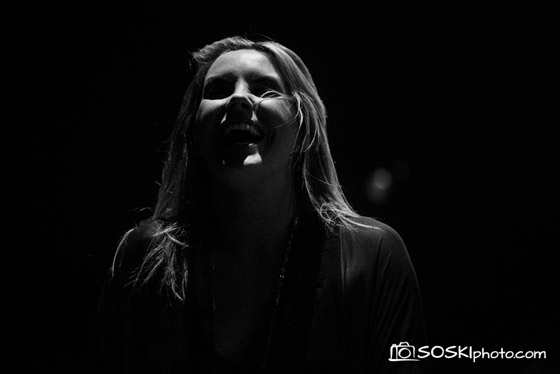 San Francisco Bay Area based photojournalist Stan Olszewski photographed Grace Potter in concert for The Dallas Morning News.
I just wrapped up the first week of my three month assignment with The Dallas Morning News (TDMN).  Although the first few days of learning the publication's workflow, the headquarter floor plan, and meeting important editors and photographers were slow, I couldn't have asked for a better assignment for a Saturday night.  I had the great opportunity to photograph Grace Potter & the Nocturnals at the House of Blues in Dallas, Texas.

I never heard of Grace Potter before looking at my assignment list Saturday morning, but after spending some time on Youtube, I had high expectations for the night to come.  Luckily, Grace lived up to her music video amazingness and rocked the already awesome venue.  You can read TDMN's review of Potter's performance here.
Continue reading on Stan's blog for a few tips to shooting better concert photos.