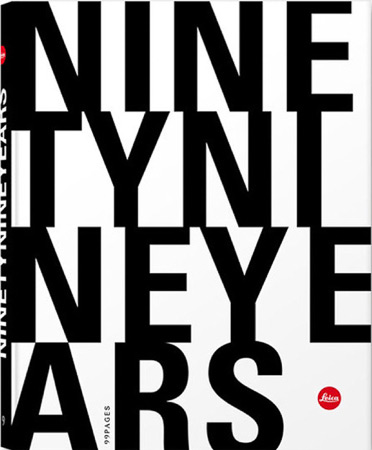 Josh Lehrer, a Leica Specialist over at Dale Photo & Digital, wrote a story about Leica's new book on Red Dot Forum.
At Photokina this year, Leica introduced an incredible new book which assembles images representing the cultural phenomenon that is Leica Camera. This book, called Ninety Nine Years Leica, limited to less than 1,500 copies in North America, is now available for purchase at Dale Photo & Digital. The press release from Leica:

A company history, completely different:

Ninety-nine years and on the way to becoming a living legend. Throughout the history of photography, the name Leica is linked to 'vision and innovation'. Leica has not only made significant contributions in technical terms, but has influenced the content of photography as we know it. The new book, 'Ninety Nine Years Leica' by the Hamburg publisher 99pages is a fitting opulent tribute to this fact. After reading through its 300 pages, it is impossible to overlook that Leica is truly different and continues to call the photographic and intellectual shots.

The book is neither a corporate chronology nor an album; it does not provide technical details, instructions nor statistics. It directs an emotional spotlight on 99 years of passion and enthusiasm for a small camera developed by Oskar Barnack in 1913/14. The book is not a tribute to the perfection of a product, but to the intensely emotive and legendary images that have been a part of our lives for almost a century.
Continue reading and see more photos on the Red Dot Forum website.