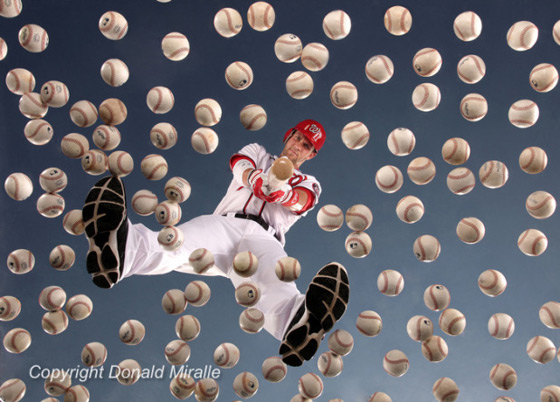 San Diego, CA-based sports photographer Donald Miralle shares photos of a shoot he had with baseball player Bryce Harper for the Washington Nationals.
From the first moment I met Bryce Harper two years ago at Spring training for the Washington Nationals, I knew this guy was going to be great. For a three hour shoot, he did whatever I asked of him on cue, gave 100% effort and focus for every take, and was a consummate professional and a joy to work with. Today when he was named National League Rookie of the Year, which is not only huge for him individually, but also for his team, the fans, the league and the sport. It's great to see an athlete with so much hype coming out of high school to live up to the hype. Nice read on the curlyw blog here about Harper and here are some pictures from my three shoots I had with him, couldn't be happier for the new NL Rookie of the Year.
See more photos on Donald's blog.