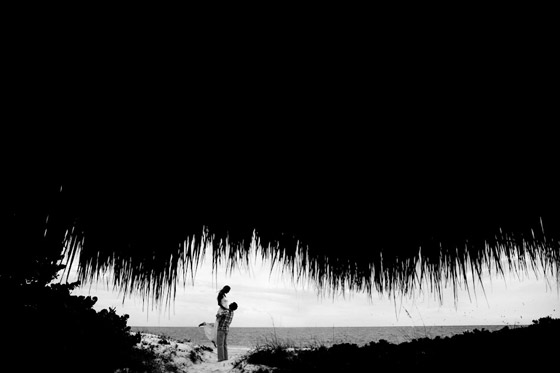 Sarasota, FL-based editorial & wedding photographer Chip Litherland shot a wedding in Siesta Key, FL.
Most of the time we try to disappear as photographer to get the best photos, but some brides just know where it is at all times.

Kelsey and Ryan got married this weekend just a few yards away from where they got engaged last year on the white sands of Siesta Key.  Just a stone's throw from my house, these guys took full advantage of what this town has to offer.  They were blessed with a very beautiful, cloudless sky and perfect sunset as they celebrated in a private house along the beach where I've spent many nights chasing that sphere as it dips below the horizon.  Their beautiful night ended with sparklers and an impromptu crashing of The Beach Club in Siesta Key Village.
Continue reading and see more photos on the Eleven Weddings blog.