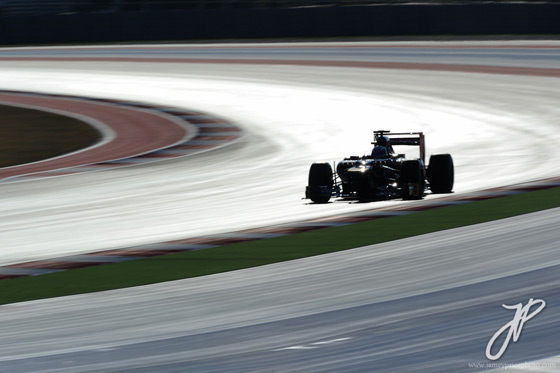 Charlotte, NC-based sports photographer Jamey Price covered the Formula One U.S. Grand Prix in Austin, TX.
When the average American is asked what Formula One is, the general response is something along the lines of…" Yeah. Fast, strange looking cars that run in the Indy 500 right?" Wrong. "Ok, what makes it different?" "Just trust me. Come and Race it." 

And that is exactly what America did this past weekend.

After five long years, the United States finally had its Grand Prix back. But it was not without hardship. For many months over the last two years, it seemed like the dream would be ripped out from under us….again. But in the end, a passionate group of people stood up against those that didn't believe, and didn't want to believe, and built us an AMAZING race track which hosted what appeared to be the perfect Grand Prix weekend.
Continue reading and see more photos on Jamey's blog.