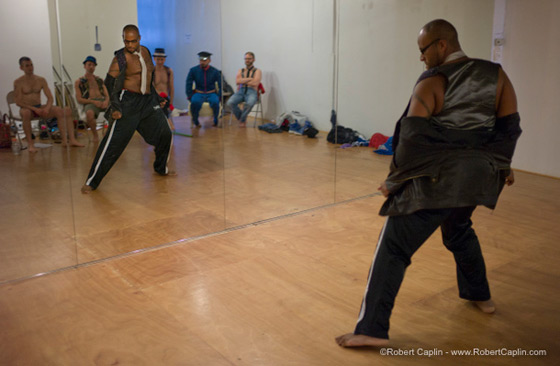 NYC-based photographer Robert Caplin shot a male stripping class called Boylesque 101 in Brooklyn for the New York Times.
About a month ago I was on a shoot and received a phone call from my editor pal at the New York Times Styles Desk about an assignment the following day. Given that I was in the middle of another shoot, the call was quick and all I really remembered was the words "burlesque class tomorrow in Williamsburg". I said, "sure, send me the info."

The next morning I took a more detailed look at the assignment slip and realized it was a little different than I'd envisioned:

Instructions: The rise of "Boylesque" — that's burlesque dancing for guys. There's a class happening this Sunday in Williamsburg. Need scenes from the class, there will be 8 pupils. ***Please creatively frame the photos so that there is no blatant nudity.****

Ohhh…. BOYlesque, not BURlesque! And avoid blatant male nudity? Oh my, what did I get myself into?
Continue reading and see more photos on Robert's blog.