It's been a little over a week since Superstorm Sandy hit the northeast US and so many people are still without power and basic necessities like clean clothes, warm blankets, hot food. For those people, just getting through a day is a major challenge. The rest of us who got away with relatively minor inconveniences (a few days without power, some spoiled food) are now thinking of ways to help out those who are still struggling. Aside from the obvious tasks of clearing rubble, distributing donated items and helping with the clean up, I started to wonder what, specifically, could we as photographers do to help. Here's what I came up with.
Offer to recreate (as much as is possible) lost wedding albums or favorite family images. If original wedding attire is no longer available, approach a bridal shop about lending or donating some. If that's not possible, then offer to do a romantic "engagement" type shoot, or a new family portrait. You can try to partner with whatever photo lab/framing service you usually work with and see if they'll donate or discount the prints you plan to give the family.
Last year at the Digital Wedding Forum convention in New Orleans, photographers recreated an entire album for one couple who'd lost their album to Katrina, complete with donated formal wear as well as hair and makeup services. Don't underestimate the value to affected families of having professionally shot, professionally printed images.
Through the miracle of Facebook, I found a friend of a friend (who's now a friend!) collecting photographers and assistants and sponsors for just such a project. If you live in the New York area and want to volunteer, email: sandyboroughsproject@gmail.com and tell Elizabeth Griffin you want to help out taking family photos and creating new images and memories for families who have lost all their belongings to Sandy.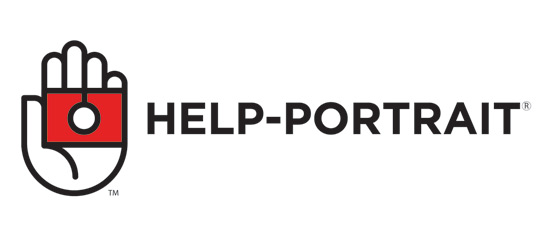 In this same vein, Help-Portrait was born about 4 years ago as a way for photographers to give back by donating portrait sessions and prints to families who'd never had their picture taken, or not had one in a very long time. The official day is December 8, 2012, but the organization tries to encourage giving back by giving photos any time of year.
What about the priceless family snapshots that can't be recreated? If you are even moderately skilled at Photoshop, you can probably help to partially restore water damaged prints. There are lots of tutorials online for more information, but if you have a scanner and Photoshop, I can't imagine you could possibly make the images look worse. I found an article that tells of someone who experimented with "washing" mud and rust off old prints and then drying them out with some success. Fujifilm also has some tips on their website for repairing damaged prints.
There are also lots of displaced pets as a result of Sandy and of course shelters are looking for volunteers to foster/adopt animals. If you love animals but can't take one in, consider volunteering to shoot images of the animals who need fostering. A clear image of that dog or cat looking cute and snuggly can help in getting them into a foster home. I found this group for animals in Staten Island on Facebook: https://www.facebook.com/lostand.statenisland (scroll down and contact the shelters listed), and this more non-region-specific page for lost pets due to Sandy: https://www.facebook.com/SandysPets
Finally, if you or an artist you know has had their studio or artworks damaged in the storm, there are links at the New York Foundation for the Arts for emergency help for all sorts of visual artists.
More ideas for photographers to help out? List them in the comments!