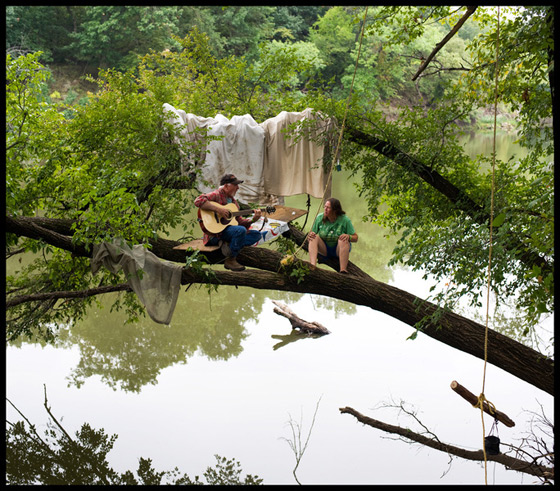 New Orleans and Chicago based photographer Ryan Hodgson-Rigsbee shares photos of the Walnut Valley Festival in Windfield, Kansas.
Over 41 years, Winfield has become much more than a standard music festival. Kids who grew up making the yearly pilgrimage with their parents, now bring their own children. It has become a haven for regional musicians to meet and inspire each other. As Joey Henry of Wichita-based group the Calamity Cubes put it, "Winfield is a gathering of the tribes." This year's essay centers around the musicians who come to the festival as paying customers to jam with friends and family. Beyond the main festival grounds, stages have risen from the campgrounds to host many of these performers.
Continue reading on Ryan's website.