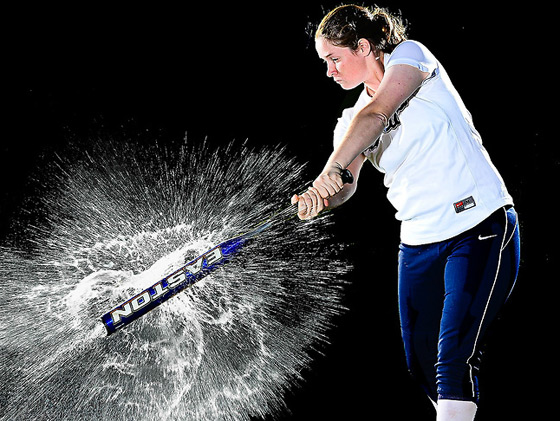 Knoxville, TN-based photographer Randy Sartin worked on a cool softball shoot for the University Of The Cumberlands.
What more can you ask for!? I have been doing quite a bit of work with the University Of The Cumberlands lately, and super student assistant Haley Damron pointed Lacy Wilson and I to an awesome softball shoot that Jaren Wilkey and Mark Philbrek had created over at BYU.

It looked awesome as you know what, but we had to change a few things up due to the gear we had on hand. Luckily, Lacy had played on the softball team (and can perfectly place water balloons on a bat!), so they were naive enough to trust usBrandon Hensley was in charge of the video, and he did an amazing job. All in all this was a pretty big production for us, but it was an absolute blast! Also, big thanks to Karen Czartoryski-Wooten (who can keep my iPad close enough for the camera to transmit to it…BIG deal to me….THANKS Karen!) for coming up from Knoxville to assist!
Read more and see additional photos on Randy's blog.