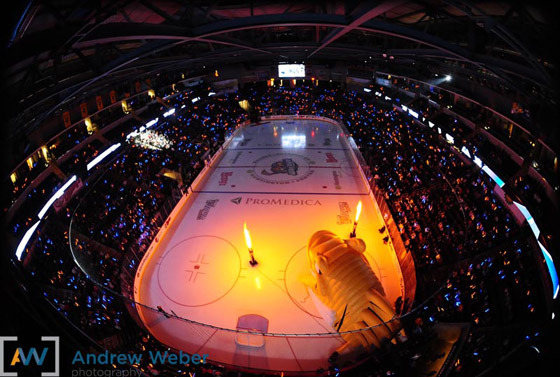 Toledo, OH-based sports photographer Andrew Weber shot the opening season of the Toledo Walleye hockey team.
The Toledo Walleye opened their season on October 13. I worked with the Walleye marketing staff to make some awesome images of the fans waving glow sticks that were handed out to all fans when arrived at the arena.

I mounted two remotes in the cat walk to  give me a few unique angles during player introductions. One was a fisheye over looking the whole arena and the other was a tilt shift.
See more photos on Andrew's blog.