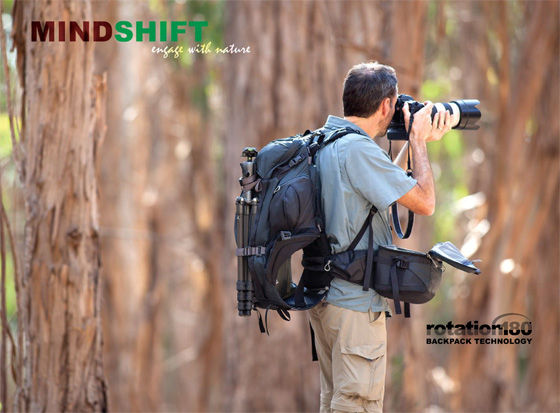 MindShift Gear is a group of committed professional photographers and product designers who support conservation and protection of our natural resources and planet. Founded by the creators of Think Tank Photo and conservation photographer Daniel Beltra, MindShift is dedicated to building carrying solutions for those who are passionate about experiencing the natural world. Their slogan, "Engage with nature," challenges people to not only become involved in outdoor activities, but to create a conversation about nature and our relationship to the environment.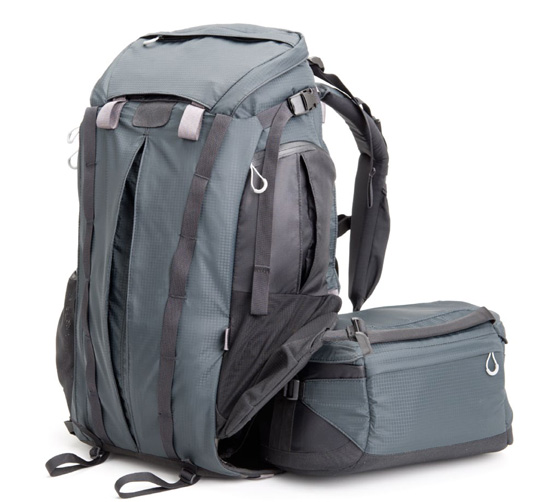 The rotation180º professional features something that no other backpack does – an integrated waist pack that rotates out of the lower section to the front of the body, allowing full access to your gear. With the aid of a magnetic buckle, releasing and rotating the waist pack can be done in a few seconds, letting you quickly change lenses, filters, or other accessories.
Traditional backpacks have to be taken off and placed on the ground to fully access your gear. For photographers this is a significant problem since you are taking the backpack on and off repeatedly during a shoot. At some point this process becomes tiresome and inhibits your ability to stay in the creative "zone."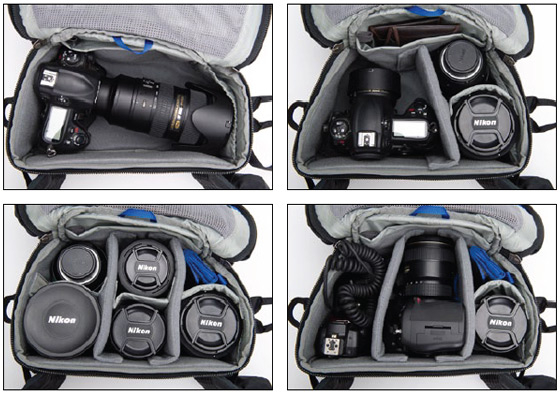 The rotation180º professional lets photographers maintain their creative momentum when working in the field. Since the backpack does not have to be taken off, the photographer can continue walking, hiking, or climbing, focusing on taking pictures, as opposed to taking the pack on and off. In addition, sensitive camera equipment is less likely to come in contact with destructive dust, mud, water and sand.
Learn more about MindShift on http://mindshiftgear.com