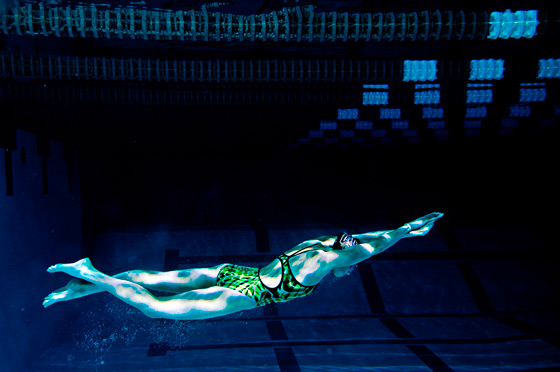 Photographer Ryan M.L. Young had a portrait shoot with swimmers for Ohio Today, the Ohio University alumni magazine.
A while back (a very long while back now) I was contacted by Ohio Today, the Ohio University alumni magazine, to see if I wanted to do a portrait shoot with a couple of Bobcat swimmers. I was really excited by the prospect of having an excuse to once again use some lights in the aquatic center, and to drastically expand on the last time I shot portraits in the pool when I was just learning how to use speedlights. So, after working out rates and setting up a time for the shoot, I enlisted the help of one of my very good best friends, Jenna Smith, to help me out on the shoot. At this point in my career I'm not really accustomed to shooting with an assistant, but I can't really stress enough how invaluable it was to have some helping hands during this shoot, and I'll get to exactly why that was in just a moment.
Continue reading and see more photos on Ryan's blog.