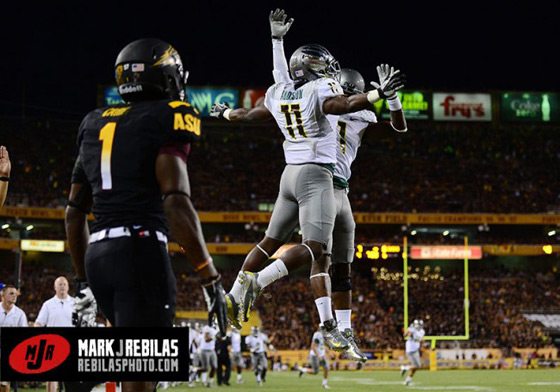 Phoenix-based sports photographer Mark J. Rebilas shot his first college football game of the season.
With my busy travel season slowing down a bit it gives me time to cover other sports such as one of my favorites, Football! My first NCAA football game of the season would take place about 10 miles from my place at ASU in Tempe. With the #3 ranked Oregon Ducks in town it was sure to be a tough game for the Sun Devils.

Outside of motorsports I would rank football as my second favorite sport to shoot.
Continue reading and see more photos on Mark's blog.