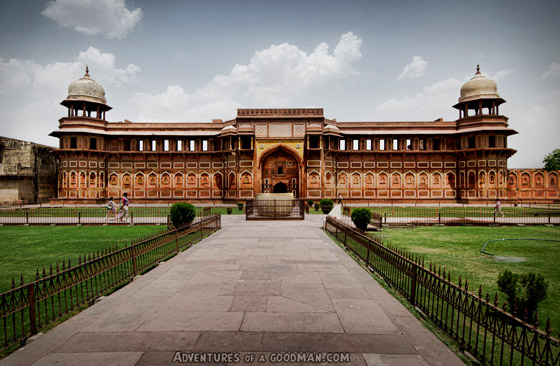 Travel photographer Greg Goodman shares his experience from his trip to Agra, India.
Agra is More than Just the Taj Mahal

Often overlooked by day-trippers, Agra Fort, Chini-Ka-Rauzah Tomb and the Baby Taj (Tomb of I'Timad-Ud-Daulah) are among the finest buildings in all of India.

Meanwhile, the streets of Agra pulsate with the constant motion of commerce and poverty, tourism and tradition, color and contrast, and everything in between.

The Standard Indian Tuk Tuk/Souvenir Shop Scam

Every so often, a tuk tuk or taxi driver will hand you a comment book filled with notes from satisfied passengers. Soon after, he will tell you in with average to good English that he is a tour guide and will take you around town for what seems like a low price.

The catch is that in between historical landmarks, the "tour" stops at a series of shops that will try their hardest to turn you into a customer. Leave the store too quickly, and the driver always asks you to stay longer so he can get his bakshish (kickback/tip).

Our arrival to Agra was no different. Malik found us at the train station, drove us into town and showed us his book. We put on the usual charade of politeness and asked him to tell us about his tour, knowing that we would never accept it.

And yet there we were in his tuk tuk at 5:30am the next day. Why? Simple. Malik said I could drive his tuk tuk!
Continue reading and see more photos on Greg's blog.