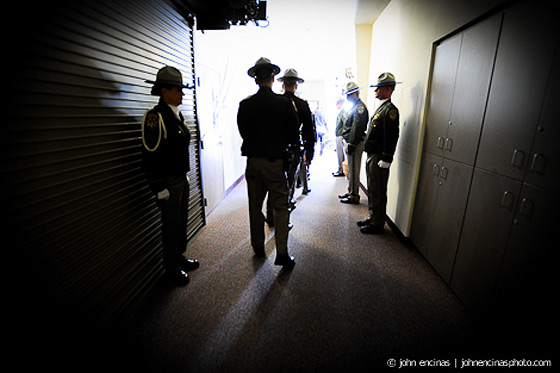 Northern California-based freelance photographer John Encinas covered a slain California Highway Patrolman's funeral, who was a close friend of his.
I'll be honest and say that I have never heard of this term until this week. On 09.05.12, California Highway Patrol Officer Kenyon Youngstrom succumbed to a gunshot wound sustained on the previous day while making a traffic stop. Officer Youngstrom was a hero in many people's eyes, to me… Ken was also my friend. I am close friends with several CHP Officers and of the Youngstrom family which allowed me to be close during this tough time. The following are a few images from a photo essay I created after Ken's End of Watch.
See more photos on John's blog.