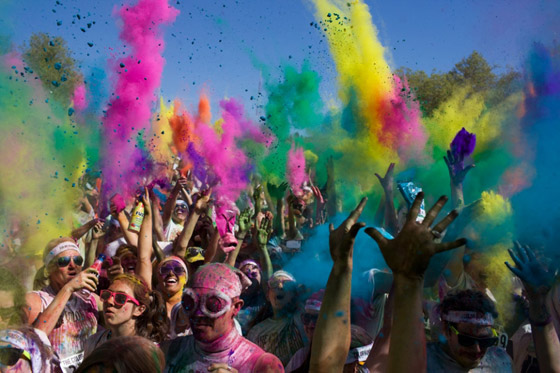 Portland, OR-based photographer Sol Neelman shot the Color Run in Seattle.
This past spring, I drove up to Seattle for one of the happiest weird sports I've ever witnessed: The Color Run.

Thankfully, I was accompanied by one of the happiest photographers I know, Smurfette aka The Erika Schultz.

We laughed the entire day. And for several days afterwards, I'd get a text from Erika saying she still had blue boogers.

My feature finally ran in my Wired column, so I thought I'd post some of the outtakes.

Weird Sports, holla.
See more photos on Sol's blog.