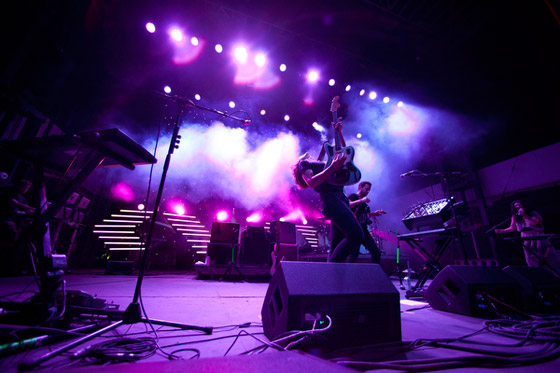 Central Texas-based photographer Cooper Neill covered the Austin City Limits Music Festival for a few clients.
October 15, 2012 – So Austin City Limits has come and gone… and it was rough. For everyone who thinks it would be so cool to cover a music festival and see so many bands – you're right and wrong. It is amazing to see so many talented musicians in such a short period of time but when you're working for multiple editorial clients and a wire service you're shooting from 11:30am – 10:30pm Friday through Sunday. You're carrying 2-3 cameras with an assortment of lenses in the Texas heat and the Texas storms that pop up out of the blue. Then when you make it home it's time to caption and edit around 150 images each night to send out to the different clients. Wake up and repeat.

So to my friends who thought I spent the weekend drinking and relaxing at Zilker listening to the great bands for free – not so much.
Continue reading and see more photos on Cooper's blog.