Now that summer's over and the days are getting shorter, it can be much easier to fall into a rut with your freelance photography business and your shooting in general. I started thinking about ways to jumpstart not only your creativity but your bottom line as well. Here's the list I came up with, if you have any to add, please do so in the comments!
1. Branch out.
If you're known for photojournalism, start actively trying to shoot portraits. Take a job as a second shooter for someone you know that does weddings.
2. Volunteer.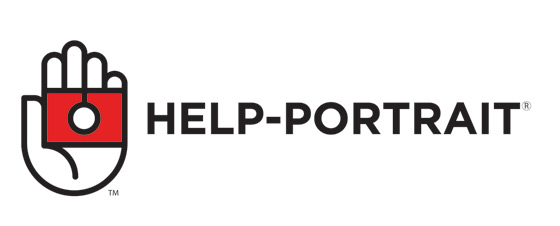 Help-Portrait is a wonderful project started by Jeremy Cowart. Vist the website for details on how to get involved. If you don't shoot portraits, this is a good way to branch out (see #1). If you do shoot portraits, it's a chance to give back doing what you do best.
3. Healthy competition.
An award or inclusion in a group show looks great on your resume, boosts your confidence and gets your name and work in front of more eyeballs. Always a good thing. Hey, we're running a contest right now! How about that!
4. Learn something new.
Take a class. Hone your Photoshop skills, learn to shoot food or sports if you've never done it, or learn Illustrator so you can make your own logo! Buy a new piece of equipment and take a class in how to get the most out of it.
5. Teach a class.
Reach out to local colleges and continuing ed programs and pitch them a course or workshop in your specialty.
6. Start a blog.
A terrific way to use social media to promote your biz. Post images from recent shoots, talk about topics of interest to you, then link on Facebook and Twitter. Post relevant content that's exciting and informative. If you already have a blog, inject some new life with a new series where you photograph images of your dog, landscapes, clothes lines, anything random to get you off the beaten path. Be versatile and show it!
7. Join up/Join In.
We're very social so we love joining online communities and seeing what other people are doing and thinking about. This is another terrific way to mix with colleagues, get answers to business questions and contribute your knowledge to the community. It feels good to give back!
8. Learn public speaking.
According to surveys, public speaking is many people's NUMBER 1 fear (even more scary than death! This is an invaluable skill no matter what your profession, but for photographers, it can really help us to be more articulate when we need to be (you can't always just show a picture. We visual types sometimes get tongue tied, I know I do!) This skill can also help you when out networking or socializing. Toastmasters is really low cost and they have chapters everywhere. If there is no location near you, you can start one!
9. Money for dummies.
If you're a photography student, don't spend all your credits on creative and tech classes, throw a business class or two in there. If you're already out of school, take a night course in self-employment taxes or accounting or SEO. Boost your bottom line by making your biz more efficient (you can't believe all the deductions that you can take!).
10. Back to your future.
Remember why you got involved in photography to begin with. Who are your inspirations, who are your photo-heroes? Make a list of the reasons why you want to be a photographer or why you are a photographer, then set some goals for yourself and figure out the steps to achieve them.