So last week when I was writing up the who-to-follow-on-Instagram article, I made an important discovery: there is no "instagram.com," so without a tablet, there's no way to look at my or anyone else's Instagrams on a screen any larger than my Android phone. Or is there? I did a little research and here's a brief roundup of some of the more popular online programs/apps for viewing your Instagram feed when your phone or tablet screen just isn't big enough.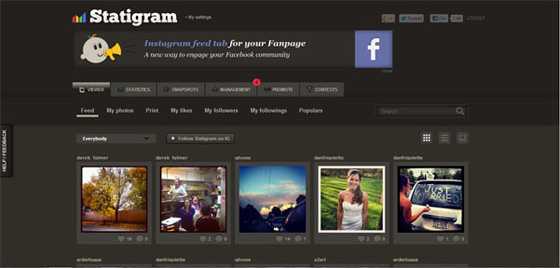 Statigram is an online program that allows for the standard Instagram activities: viewing your feed, liking and commenting, following/unfollowing and browsing popular users and tags (called "Populars").
Above and Beyond: Snappy infographics show your Statistics in that tab; overall, last 7 days, and your "scores" based on the percentage of love (likes), talk (comments) and spread (how much of the activities on your IGs are from users that don't follow you). Also provided are your new follows and who stopped following you over the last 7 days. There's a Management tab that shows your 5 latest photos and comments, and also lets you send private messages to other IGers. There's a cool contest tab that shows current and past contests available for IGers to enter, sponsored by brands, many with some terrific prizes. If you want to take your Instagrams off the screen totally, there's a link to lots of different products from stickers and magnets to pillows and posters, from several different providers. Click on the "Snapshots" tab and you can have images of your statistic summaries sent to you by email; you can then share these facts via Instagram. The "Promote" tab gives you your Statigram link, plus the "follow" buttons you can install on your blog or website, as well as a feed tab for your Facebook fanpage and a profile cover image generator. They also offer an RSS feed.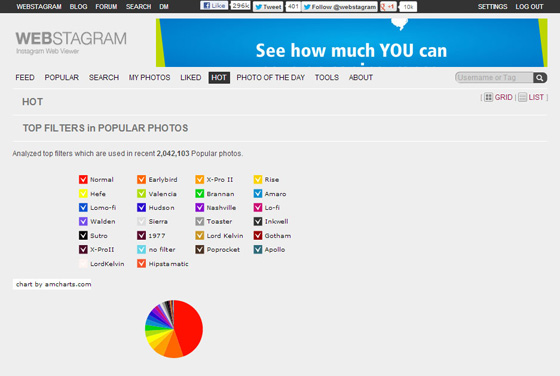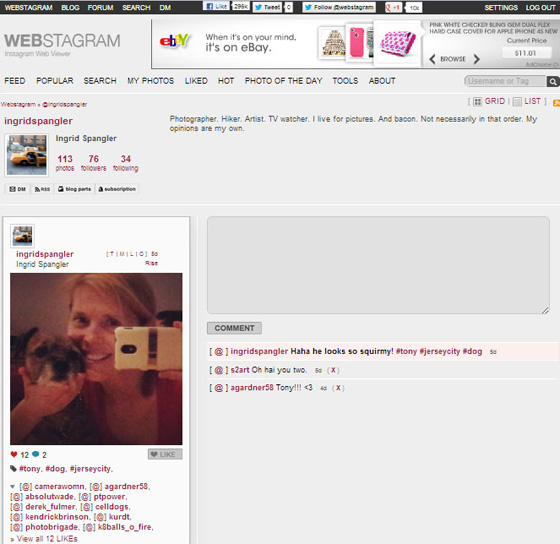 Webstagram is another online program that also allows you to view your feed, like and comment, follow and unfollow, and browse popular ("HOT") users and tags.
Above and Beyond: In addition, Webstagram has a cool tab with infographics showing the top tags in the most popular photos, the top 100 tags and the top 100 IGers by following/followers. Some great additional tools that Webstagram offers are the "follow" button, an option to create an Instagram Gallery for your blog or web site, Search.Stagram (you can discover cool images or users to follow based on keywords), and DM.Stagram
(direct messaging service for Instagram users). They also have a blog and a user forum. I liked their blog; they have a nice feature called "Websta-Questions," which are a series of creativity prompts for people who feel stuck or just want to participate in a group project with other IGers. Hashtags identify the images corresponding to each week's Websta-Question and the most "interesting" images are featured on the Blogstagram.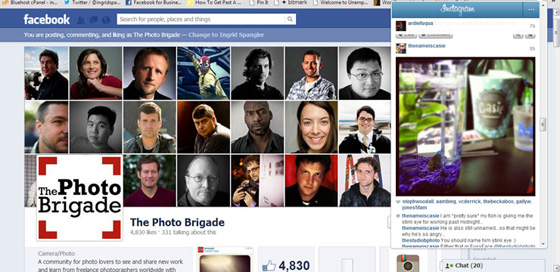 Chrome extension from 64pixels: This is a plug-in that uses Instagram's API in your web browser. Of course you can access your Instagram feed, like and comment on pictures, follow/unfollow and browse tags and users, virtually anything you can do with the Instagram app on your phone. There are no extra bells and whistles here but if you love Instagram's UI, you'll love this. It's basically the closest you can get to the smartphone IG experience. You don't need to even have a smartphone, but you DO, of course, need an Instagram account.

Instagrid from Social Print Studio doesn't allow for viewing your feed, liking or commenting, follow/unfollow or browsing. So what's it good for? Instagrid, as the name implies, generates a grid (or if you prefer, a list) of your images. Visitors can subscribe to your gallery without having an Instagram account themselves, so it could be good for sharing images with friends or family members who aren't on IG.
Above and Beyond: You can also print any of the products that Printstagram offers from a handy link on Instagrid. Also create hashtag galleries, or sign up for a digest of who is hot and popular as well as who is hot and undersung among IGers.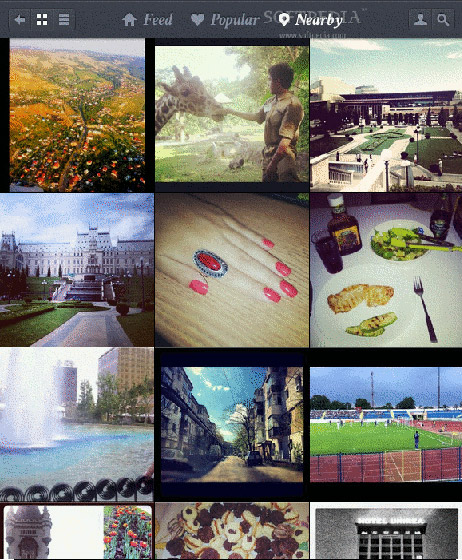 Instagrille by Pokki (currently only available for Windows) lets you browse without an IG account but you need to have an account to upload. All your Instagram features are here, including seeing your feed, and the ability to leave comments and likes.
Above and Beyond: You can use Instagrille to search, and also to download photos from Instagram directly to your computer. "Popular "and "Nearby" tabs allow you to see what everyone else is looking at, and what people in your hood are posting.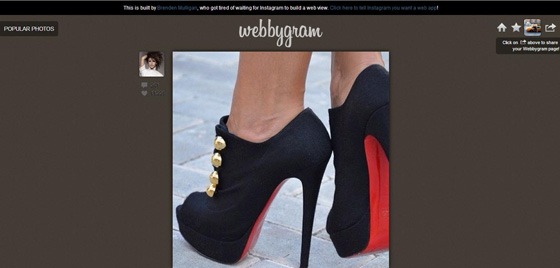 Webbygram is pretty bare bones. Like Statigram and Webstagram you can like, comment, follow and browse your feed, but not much else, though the big plus is that the images are larger, and isn't this why we like accessing Instagram on our computers in the first place?
Above and Beyond: a nifty "suggested user" feature that shows up in your feed with someone who they've somehow figured out you'll like.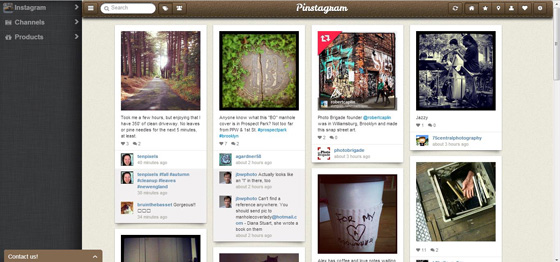 Pinstagram is pretty much what it sounds like, your Instagram feed is set up to look like Pinterest, with the "repin" button appearing at the top of the image.
Above and Beyond: They also have a nifty tab called "Channels" which shows you a selection from any one of 12 categories, like Music, Architecture or Animals. They also have a "Products" tab that hooks you up with Blurb, Casetagram, Stickygram and CanvasPop.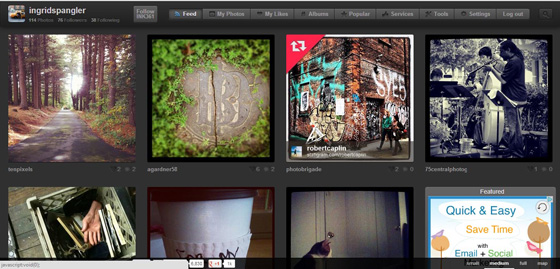 I like that you can adjust the size of the images in your feed, which makes this program, formerly called Inkstagram, a really fun option. You can create and seek out hashtag albums, much like Instagrid, and here too you can click and make magnets, books, stickers, and phone cases in their "Services" tab. Under the "Tools" tab, make an Instagram gallery for your website, or generate backgrounds for Twitter, Facebook or your iPad background.

And there you have it! With Instagram's increasing popularity, it makes sense that more programs/apps like these will be popping up, until Instagram creates one themselves! Give your fave Instagram web program a shout-out in the comments if I missed it, and if you've tried any or all of the ones mentioned here, we'd love to hear what you think.