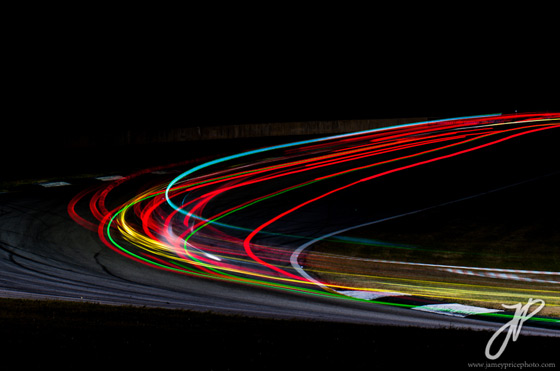 Charlotte, NC-based sports photographer Jamey Price shares photos of the Petit Le Mans sports car endurance race.
It's 3:40 in the afternoon and I'm strolling down the long, fast backstretch at Road Atlanta, approximately 4 hours into the 10 hour endurance race called Petit Le Mans (little le mans). I think this must be heaven. Cars are roaring by just feet away making a symphony of different sounds. The smell of food from fans charcoal grilling trackside delicacies outside their campsites is mixing with the distinct aroma of racing engines at speed. The weather is perfect; Cloudless and maybe 70 degrees with a slight breeze from the cars whizzing past at 190mph. Yes. This is definitely heaven.
Continue reading and see more photos on Jamey's blog.