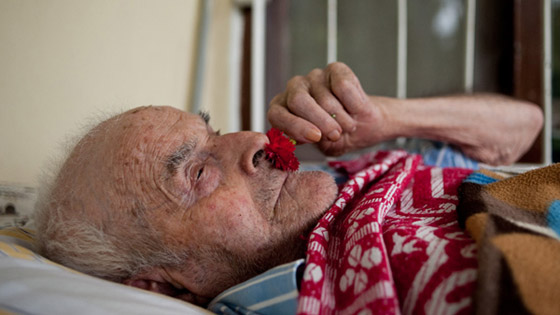 Turkish photojournalist Sait Serkan Gurbuz and American writer Caroline Trent-Gurbuz recently launched their documentary photography project, "A Shrinking Community: Vakifli, Turkey's Last Armenian Village." The project was supported by a grant sponsored by the Embassy of the United States of America in Ankara, Turkey.
While Turkey is a diverse country with a multitude of minority groups, Vakifli, its last Armenian village, is slowly disappearing. With most of its younger members living in Istanbul and abroad, this ethnic community of a mere 130 villagers has lost the promise of endurance. Its members are only getting older, and the community has not seen a single village wedding, a milestone of youth, in 16 years.

Our project focuses on the members of this small but tight-knit community. The villagers generously shared with us their personal lives, their pasts, their ambitions and their losses. Whether the village will survive in the next 50 years is unknown. My photographs and Caroline's articles, however, will remain as a testimony to these people with modest dreams and big hearts.
Learn more about the project on Vakifli.com and Facebook.