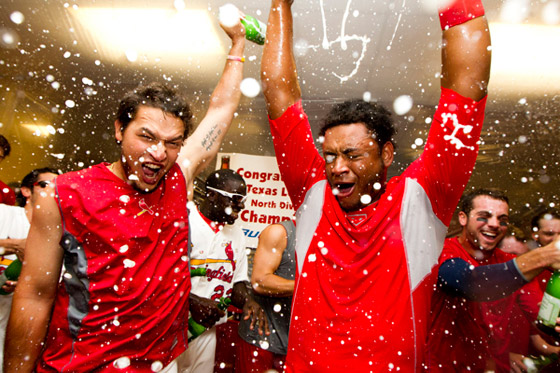 Springfield, Missouri-based sports photographer David Welker covered the 2012 Texas League Playoffs in Springfield, MO and Frisco, TX.
As all baseball fans and players know, the thrill of the game comes not only with a single game experience, but true excitement can be found when your team is in the run for the league pennant. This year, the members of the Springfield Cardinals were the ones to accomplish their goals of bringing home a championship title to Springfield, Missouri.  As the playoffs neared, the Cardinals were nearly 8 games ahead of the closest team to claim the 2nd half title in the North Division of the Texas League. They were heading to the North Division Series to take on the Tulsa Drillers, who won the first half of the season. The North Division games were extremely competitive and extremely close. Tulsa and Springfield would split the first four games and a fifth game would decided who was heading to the championship series.
Continue reading and see more photos on David's blog.