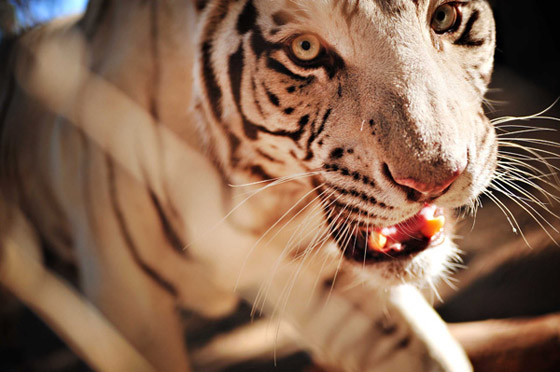 Denver-based photographer Joe Rogers visited a wildlife sanctuary in Spearfish, South Dakota.
It isn't often that you meet a person who devotes their entire existence to the betterment of animals and who does it to the point of exhaustion with such flair and enthusiasm. Mike Welchynski, founder and director of Spirit of the Hills Wildlife Sanctuary, is that person. He has created a safe home for hundreds of abused, neglected or unwanted animals many of whom were rescued from illegal fur farms, irresponsible 'pet' owners or the entertainment industry.

Tough times have hit Spirit of the Hills though. The sanctuary and South Dakota has felt the impact of the recession and now the effects of a drought have been overwhelming as well.

I have worked with Mike before on previous projects but this visit was spent learning more about the sanctuary and just how bad things are.
Read more and see more photos on Joe's blog.