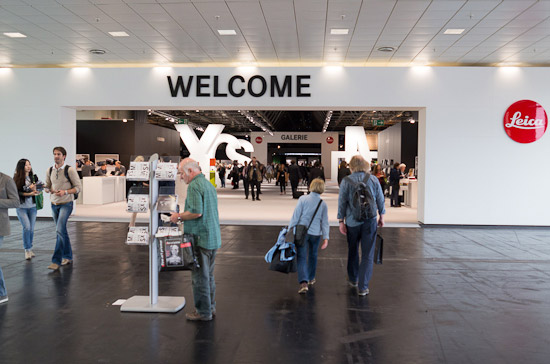 Leica expert David Farkas of Dale Photo & Digital talks about the first day at Photokina 2012, the world's largest trade fair for the photographic and imaging industries.
Last night I read every piece of available information in the press kit I was handed on my way out of the Das Wesentliche event, on the Leica website and in dealer releases to get a better handle on the new products before seeing them today at the show. I figured I had a pretty thorough understanding of the new products from a technical perspective, but you never really know a camera until you get your hands on it. How will it feel? Will it perform up to expectations? Well, I got most of those answers today at the Leica booth.

Truth be told, last night was a very late one, with me seeing the sunrise out my window before I could even think of getting into bed for a few hours. So, getting to the show late, I reasoned that it only made sense to look at one product and really understand it, instead of flitting from product to product or booth to booth. I decided with all the interest, I'd focus on the new Leica M.

Coming in the South Entrance to the Koelnmesse, I headed straight to Hall 1 for the Leica stand. Hall 1 isn't in the flow of traffic like Leica's regular spot of the past in 2.1. In fact, you have to walk through Halls 3 and 2 to get to Hall 1 and there is no other hall connected. In other words, you wouldn't end up there by accident – you'd have to mean to go see Leica, not just happen upon it meandering through exhibits. Did this keep visitors down? Not from what I saw. The Leica booth was hopping with activity, but avoided feeling crowded due to the sheer scale of it. Different demo tables were set up around the room with letter designations for the different systems.
Continue reading and see many more photos on the Red Dot Forum website.