C.S. Muncy
is a freelance photojournalist based out of New York City with a client list that includes The New York Times, The Wall Street Journal, Newsday, The New York Daily News and The Village Voice. As a freelancer, he's covered such subjects as the BP Oil Spill, the fight for same-sex civil rights, the takeover of the state capitol in Madison, Wisconsin and Occupy Wall Street. A graduate of the Defense Information School, he enlisted in the United States Air Force in 2002 and is currently a photographer with the New York Air National Guard.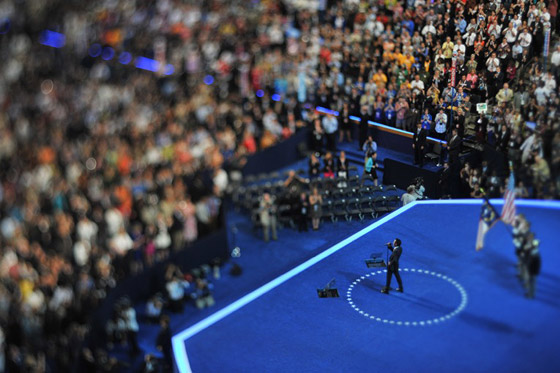 If I could offer up one bit of advice to photographers who plan on covering the next political convention, it's this: bring knee pads. Go to an Army-Navy surplus shop or look online, and buy some heavy duty, military grade pads, because by the end of the first knight I'd already badly hurt my knee.
At the 2012 DNC, photographers had two options. The first was to constantly keep moving, as security wasn't allowing anyone to stay in one place on the floor for more than a moment or two. This isn't to say that we couldn't move- far from it. Those with the right credentials more or less had run of the floor. We just weren't allowed to stake out a spot. This gives the advantage of being able to shoot from multiple angles (when there was room to actually move) but prevents shooters from being able to take the time to properly frame their shots. It was more or less run it and gun it.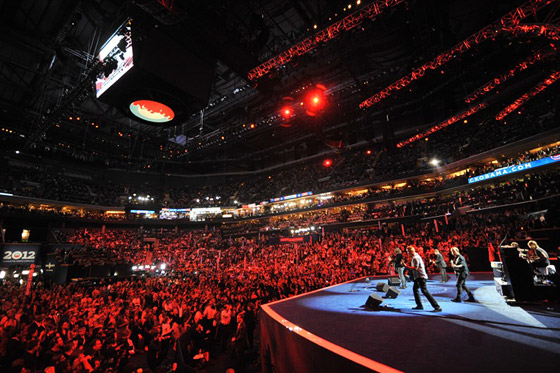 The second option (and the one I eventually took by the end of the second day and for all of the third) was to get off the floor completely, and find a location near the delegates. By the second day I'd found a great spot next to the Ohio delegation, immediately to the right of the stage and slightly behind the podium. This allowed me to photograph speakers as they entered and exited the stage, but limited me in only shooting profile shots while the speakers were at the podium. This also had several disadvantages. The most obvious was that you had to sit on an extremely small plot of land (about two feet square) and remain kneeling until you were absolutely ready to take your shot. This was extremely uncomfortable after the first hour, as I was wearing all of my gear (about forty pounds worth) in my Chest Vest. The other issue with staking out a spot was that you had to remain their, and share the real estate with other photographers. At 6'3 and bulked out with a ton of gear, this wasn't an easy task. Thankfully, nearly all the other shooters I was with were extremely professional, and we all found a way to make it work. The convention press relations staff also did a stand out job; several were former news photographers themselves, and they went above and beyond to negotiate with security on our behalf whenever we had any kind of trouble.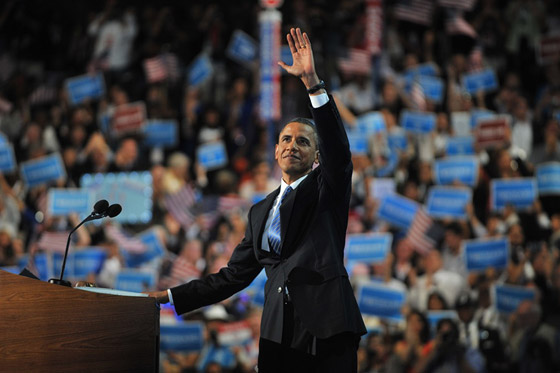 I had packed expecting to cover rowdy protests during the day and late evening, but nothing particularly rowdy materialized. I did cover several smaller protests (perhaps a hundred people, give or take) and one particularly moving rally by undocumented immigrants, but they were all relatively civil affairs (I often use the mass arrests, injuries and protests of the NYC Occupy Wall Street scene as a measuring stick when comparing these sort of stories.) Charlotte PD didn't try to interfere with me while taking photos of these events, which was a nice change of pace.
One other parting bit of advice I'd give is to keep your gear to an absolute minimum. Two bodies, three lenses would be a good rule of thumb. One of my problems was that I was overloaded. That's not to say I didn't put every single piece of gear to productive use, but I don't think they were all absolutely necessary.