Ramin Talaie is an Iranian-American documentary photographer based in Brooklyn, USA. His clients include The New York Times, The Wall Street Journal, Bloomberg News among others.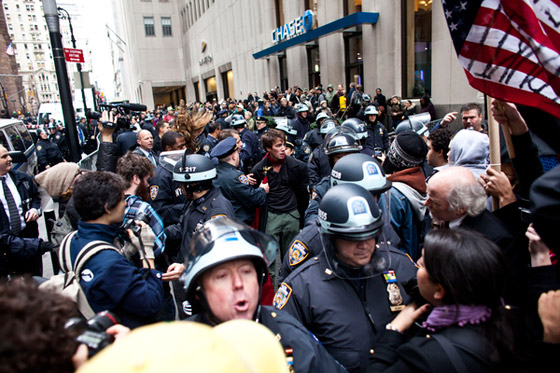 I was among a handful of photographers and journalists who covered the first demonstration of Occupy Wall Street (OWS) of about few hundred people in Lower Manhattan. Following that Saturday morning the protest grew into a "movement" as demonstrators camped out at Zuccotti Park and attracted thousands of more supporters. While New York City struggled to find a legal way to dismantle their encampment, the movement expanded into an international event and spread into major cities and Europe. I continued to cover the demonstrators either on my won or on assignment. For me this was a local event that I could only compare to the antiwar protests of 1960's. For me it wasn't just a series of protests or demonstrations. I believe that OWS movement has changed America's social and political vernacular, and created a conversation among most people or what is now known as the 99%.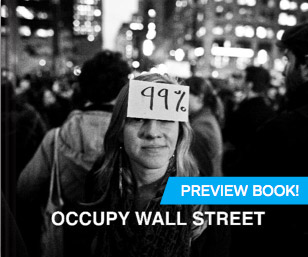 For the entire project I used a Canon 5dM2 shooting both HD videos and still images. Towards the end of 2011 I created a book of my OWS images on Blurb using their self-publishing tool. While the one-year anniversary of the OWS movement neared I conducted several interviews and produced a short video, which can be seen on Vimeo.  My photographs were published widely and a couple of them were displayed at the South Street Seaport Museum as part of an OWS exhibition in January of 2012.