Michelle Jonné is a photographer specialized in weddings, pin-up and fashion photography. She studied Liberal Arts, then Interior Architecture, and ended up getting into high-end/celebrity event design as a design assistant for Preston Bailey. Two years later she decided to do institutional research sales on Wall Street, but the financial crisis led her back to a creative field and to launch her own photography company.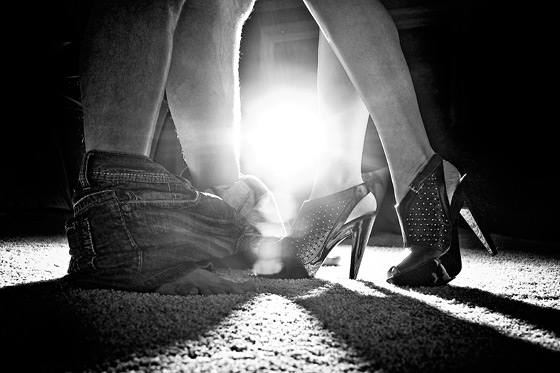 Wedding photographer Michelle Jonné recently became well-known after her "Morning After" photo sessions went viral on the internet. Blogs, newspapers, magazines, and their readers cried foul and railed on her calling the genre bad for the industry. Interestingly, none of the blogs or media outlets spoke with Michelle herself about the new genre of wedding photography she created. In this Photo Brigade exclusive, Michelle responds to all the critiques and justifies her art.
I think we can all agree that we respect an opinion that is based on facts. Online articles such as Fstoppers, Glamour Magazine Online (among many more) reporting the "Morning After" trend are laughable and written along the lines of a gossip column. Let me preface my article by saying that it would be appreciated if the authors would have contacted me for more information behind the concept of the "Morning After" session, but more importantly requested my permission before using photos. I know they say bad press is good press but I can only add value to any side of your argument if you speak to me. I'm thankful that not only have I been able to offer affordable, high-end photography services to clients (as you just don't have to be Kate Moss or Victoria Beckham to have beautiful photos with your spouse) but also I've been able to help other photographers bring in a new line of revenue to their business. I think it's a brilliant idea in today's economy to be forward thinking.
Let's first clarify the term "Morning After" as it doesn't actually take place the night of or day after of your wedding for multiple reasons:
1) We respect the wedding night and do NOT want to photograph any sexual acts.
2) We do NOT want to photograph couples that are hung over.
3) The photos are made in a tasteful manner and are meant to be implied, playful, sensual, edgy all in one.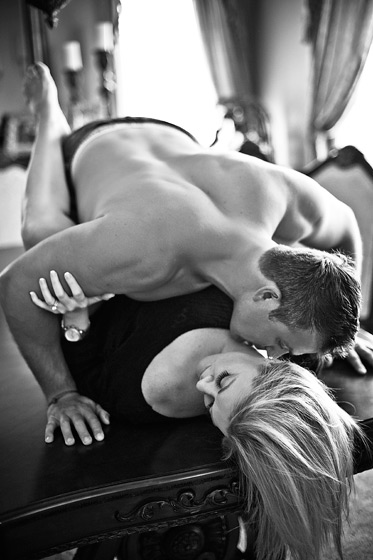 I don't take credit for the term "Morning After" as other photographers coined the term to take additional relaxed portraits of the couple the day after the wedding. However, my approach was an entirely new one and took the media by storm. It was my first couple session of this kind that went viral a few weeks later. The concept was to capture couples after the wedding in the privacy of their own home. A kiss at the altar (most likely in front of a lot of guests) and then those guests tapping on a glass forcing you to kiss does NOT scream passion in my book. If you really look at a wedding day, it's ritualistic and hectic. You can't possibly appreciate one another fully as you are often separated during your preparation, you have big nerves going into ceremony, you find yourself rushing around to make couple and family portraits, you are attending to your guests, and hopefully dancing into night (let's not forget the speeches, cake cutting and parent dances that break up the night too). By the end of the night most couples are barely coherent. That's not pure to me. What happens when it's over? I want to capture love and passion when no one is around. A time when the couple can truly relax and be themselves.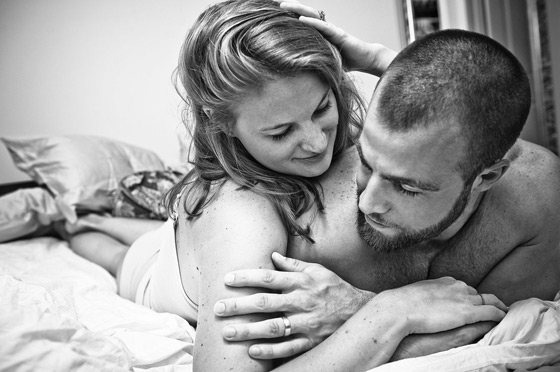 So is it a new trend? I'm honored that journalists think so and maybe I'm at the forefront as other wedding photographers will follow my style. At the end of the day, all I can do is be me, use my creativity, talent and some inspiration from the great photographers like Annie Leibovitz, Steven Klein, Ellen Von Unwerth, Bruce Weber, David LaChapelle and many more and bring this to my clients. What I did is no different than something in a magazine or commercial with models or celebrities. Does Calvin Klein, D&G, Versace, Armani, Gucci, etc ring a bell? I love photography and shoot me for trying to bring more spice into the wedding world.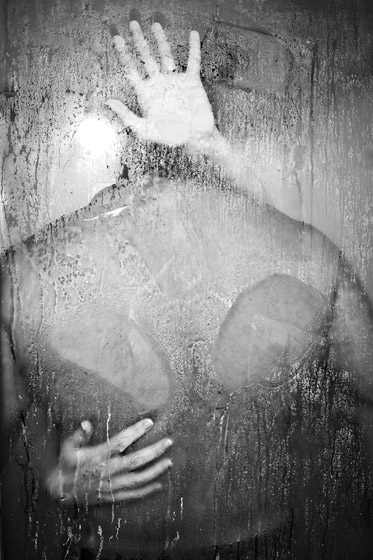 I think there is a huge misconception that these photos were all over Facebook. Let's clarify that, my personal Facebook page is used for business purposes only and I post all new sessions in hopes of bringing in more business. I know I've been out of college for years as I'm 34, but correct me if I'm wrong, isn't social media part of Business Practices 101? It just so happens that someone in my client's network saw the photos, who then wrote a small article in SheKnows, which then fell into the hands of the NY Daily News, which ultimately turned viral from there. So these photos were only meant for the couple and my own portfolio. Let's face it, if a photographer doesn't have a portfolio of their work then who is going to hire you for your services, skills, and style?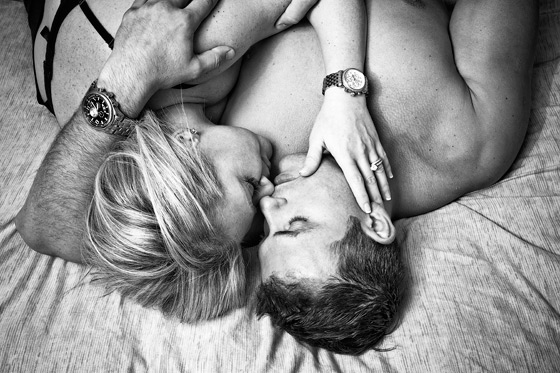 We spend billions of dollars on cosmetics, plastic surgery and anti-aging products…the world is vain! My images are art and are no different than an underwear campaign in Times Square. To say that this is ONLY acceptable for celebrities or models is absurd. To blame Facebook for people's decisions is even more absurd. These are real people in love, capturing their moment in time whether it be right after their wedding, on an anniversary, or using the photo session as a way to re-ignite the fire in their relationship.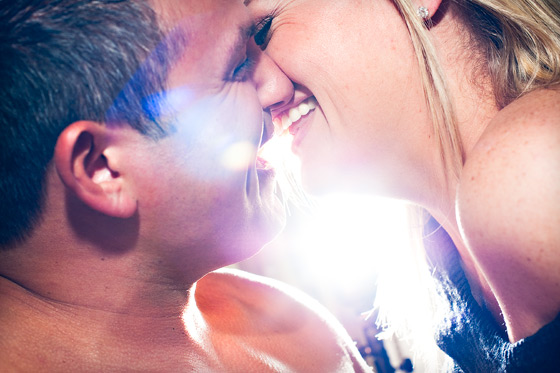 How can we embrace reality television and the antics on Jersey Shore, Housewives, etc. and we slap the wrists of couples in love saying TMI (too much information). Are we as a society serious? Haven't you seen the half naked Katie Perry on the cover of her Teenage Dream Album? Haven't you seen the American Apparel ads, watched music videos or have you been isolated from civilization? How can we not respect those people that put forth an effort in their marriage versus turning to pornography or walking away? With the increase in divorce and cheating scandals, I don't think this is coming from a bad place and frankly, who cares? There are much bigger things going on in this world. Is this portrait session for everyone? No. Just like a boudoir, trash the dress, and engagement sessions are not for everyone.
Let's go a step further and talk about Glamour magazine. I was a fan of this magazine since I was a teen and they've lost complete credibility with me. How can a magazine that openly writes about oral sex and how to please your partner (moreover, posts photos of couples in sexual acts or positions) can be offended or speak negatively about beautifully artistic photos of couples in love? They called these photos "yuck" which is completely hypocritical.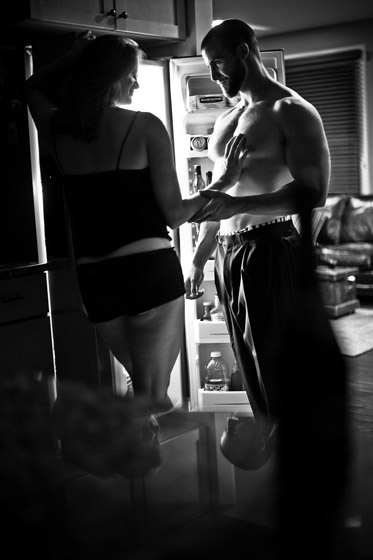 To answer the question in Fstoppers, "Do I really need images of this? What is the point of having them?" No, no one needs anything except food, clothing and shelter. Couples however want to build memories together and what better, more positive way to do it than in a Morning After session. There are so many people that don't have solid wedding photos. In fact, here is an email I received in support of these sessions:
Ms. Michelle, you are very right in saying that the moments after your wedding night are the most romantic, and your spouse is more aware of you than any other day for the rest of your lives (aside from the obvious wedding day). For a couple to be able to look back at these photos during the tough times, or during the times that the fire is dwindling, would likely have an affect on saving a marriage. My husband and I got married 5 years ago, and I recently went back looking through our photo album and there were a total of 3 pictures of us together, and none of which we were kissing, or showing any sense of passion. And that's a little disheartening.
I'm surprised that a photography blog like Fstoppers has forgotten that photography is art. To want this to "die" is to want creativity to cease. At the end of the day I'm here to create amazing imagery and memories for my clients. A word of advice, if you don't like it, don't look.