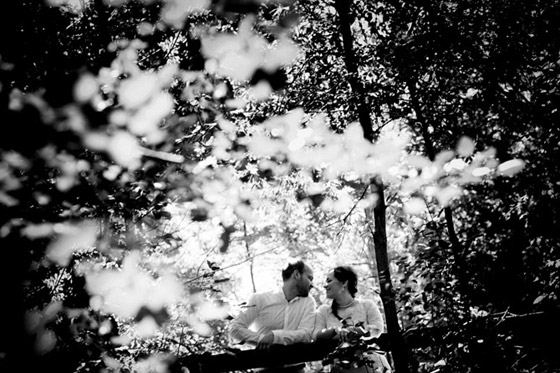 Sarasota-based editorial photojournalist and wedding photographer Chip Litherland traveled to Toronto, Canada to shoot a wedding.
Josie and Jesse invited me up north to their backyard wedding in Toronto, Ontario, this past weekend in the middle of a Denver/Toronto/Las Vegas/Boston/Omaha month of destination wedding craziness.  Their families took me in for the day, showing this Florida kid a great time.  Josie literally had her hand in every tiny detail  of the day from handmade centerpieces and hand-woven yamakas.  It was one of the most personal weddings I've seen.  Very touching.

After arriving at 6am, Josie, Jesse and I headed into the Distillery District for some photos among the beautiful brick buildings and alleys for some pictures before their ceremony.  It was a perfect way for these cats to share some time making photos and having fun before their backyard was crashed by 150 very-loving family and friends.
Continue reading and see more photos on the Eleven Weddings blog.