Brandon Thibodeaux
was born in Port Arthur, Texas in 1981. His photo career began at a small daily newspaper in southeast Texas. Eight years later, after leaving home to attend journalism school at the University of North Texas in 2004, he resides in Dallas, Texas where he freelances for clients like ABC Disney, AARP Bulletin, Forbes, FT Weekend Magazine, MSNBC.com, Newsweek, The New York Times, and The Wall Street Journal, among others. When he's not doing that he's likely found running the back roads of the South with a twin lens over his shoulder.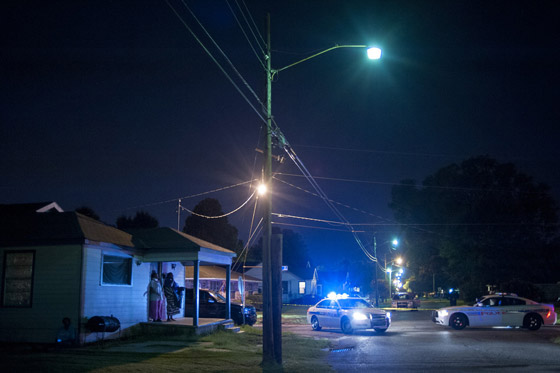 In mid-August the Wall Street Journal sent me down to Baton Rouge, Louisiana, for a story about black on black crime and how despite national statistics showing an overall decline in homicide rates, the number of young black males killing one another in poor urban areas has remained stubbornly high.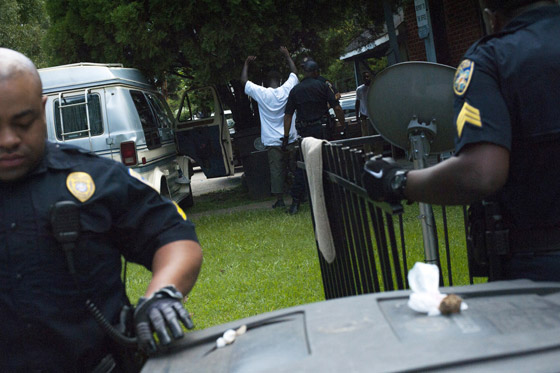 In the case of Baton Rouge you have a three-square mile area in the northern part of the city commonly referred to by law enforcement as the 70805 area – the region's zip code – it is populated by a low to middle income black majority. In a more prosperous time the region consisted of the families of refinery workers for the Exxon plant and supportive industries that sit along the nearby Mississippi River. Today it accounts for 30-40 percent of the homicides and violent crime in Baton Rouge.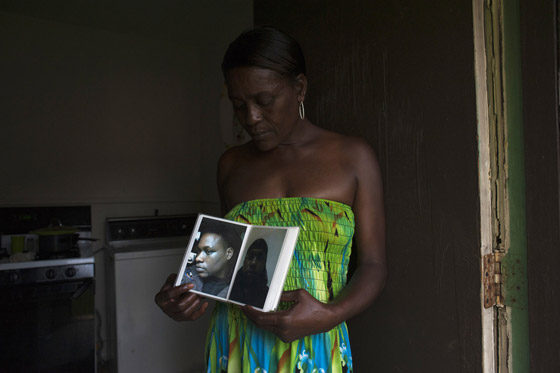 When I went down most of the contacts were already set. Hillar Moore, the city's DA, would represent the role of city government, and Mrs. Triplett, whose son was allegedly murdered by a close friend in March, gave face to the human toll of the violence. I had two days to set up shoots with both. Mrs. Triplett doesn't own a phone so I stepped on the gas a little harder from Dallas to make the most of what time I had.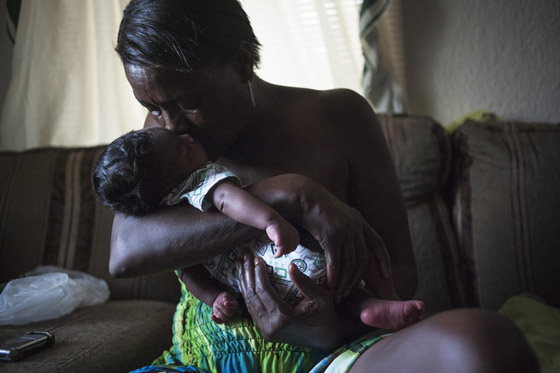 I knew there was still a gap in painting a picture of the area's crime so I had the DA set me up to ride with the city's newly created police task force that's assigned specifically to the 70805 area. This team of 6 officers canvases the region in a group. They ride parallel to one another down neighborhood streets so suspects on foot are flanked if they try to run. It's an acute method of engagement and this day we had a suspected murderer who'd shot a man in the face two nights before on our list of targets to look out for. We had some leads but never found him, instead we pulled over a couple for speeding, a guy with a loud radio, a few men that seemed like they were avoiding us, and assisted regular police on a call claiming two men were seen with an AK-47 in a driveway – the two young men were only carrying what looked like a .22 rifle. In all it was not the experience I'd hoped for.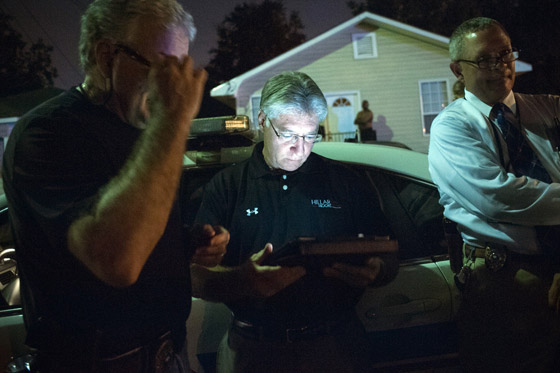 We needed photographs of Mr. Moore investigating a murder scene but it was a gamble that we'd actually get that in this short window of time so I made sure to get him in an office setting just in case. Mr. Moore tries to go out to every murder so his department can be on top of each case from the very beginning. By the third and final night I was getting nervous that we wouldn't get a call. I had finished my ride with the police unit and filed all the day's work from the hotel, when shortly before midnight – and after I'd finished off my emergency Red Bull – the phone rang and Mr. Moore's slightly worn out voice on the other end said his black SUV would be outside of my room in 10 minutes. A young man had been shot at his home in the very neighborhood that I'd just returned from. "I don't know if he's dead yet," said Moore. And with that I glanced over the contents of my camera bag one last time and stood beneath the incandescent glow of a city light to wait on my ride.