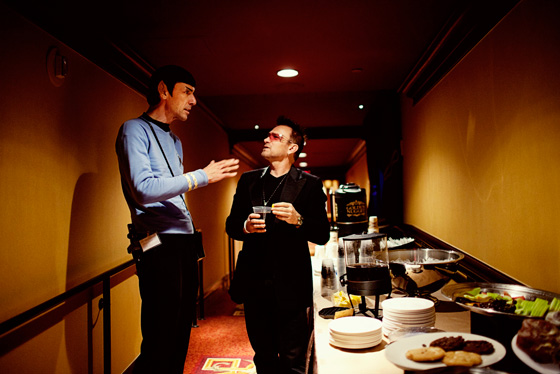 DC-based photographer Melissa Golden shot the Celebrity Impersonator Convention in Las Vegas.
I sent myself to Las Vegas to check out the Celebrity Impersonator Convention earlier this year. The moment I realized this was a thing that people actually did, I knew I had to go and I was not disappointed. At first, it was every bit as strange and wonderful as I'd hoped it would be, except by the end of the convention it stopped being strange and started making perfect sense. Of course Oprah and Kenny Rogers are hanging out in a hallway while Elizabeth Taylor enjoys a sandwich. Of course Spock and Bono are having a conversation. Of course Prince is dancing with Martha Stewart and Ozzy has a Sharon on each arm.
Continue reading and see more photos on Melissa's blog.