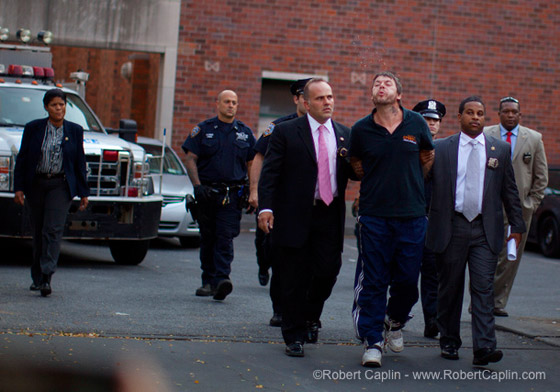 NYC-based freelance photographer Robert Caplin covered the Central Park rape for the New York Times.
There are times as a news photographer that I cringe when I get an assignment from an editor…and this was one of them. Let me back up….a few days ago I received an email from my mother linking me to a news report about the awful rape and brutal beating of a 73-year-old birdwatcher in a secluded area in Strawberry Fields in New York. Truly horrible, especially being my neighborhood and the fact that it took place in broad daylight near a very popular tourist attraction, the John Lennon Imagine Memorial.

The next morning I got a call from the NY Times asking me to head into the park to take pictures in the more secluded areas known as The Rambles, which are especially popular among birders and nature photographers….and apparently shady sexual encounters according to the article.

I arrived at the entrance of Strawberry Fields  where the rape happened and found police tape marking a wide parameter around the popular tourist destination. I made some pictures of the detectives and crime scene unit working before I walked around the entire parameter in search of photos to illustrate the story.
Continue reading and see more photos on Robert's blog.