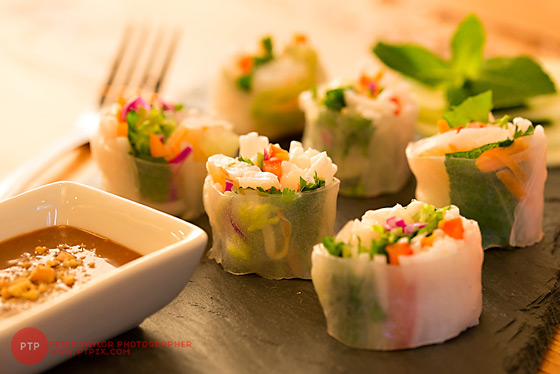 Charlotte-based photographer Peter Taylor took photos for a Lao restaurant that's opening in Raleigh, NC.
I got an email from Van telling me he was opening a new restaurant in Raleigh, NC and that he needed some photos. He mentioned that he was very moved with my pictures, he loves the 'sense of place' that they portrayed. These were the kind of photos he wanted for his restaurant. Van was opening a restaurant called Bida Manda and it was going to be serving food from his home country, Laos. Van and I talked for a bit and I was very impressed with his ideas and the directions he is taking his venture. We set a date for me to go to Raleigh and shoot some photos. Meeting Van was like running into an old friend, it felt comfortable right away. He showed me around his restaurant and talked with great passion and pride about what was happening. From the photo of his parents on their wedding day, the only one that was taken btw, to the reclaimed wood table tops to the danish table settings, to the hand gathered and hand tied limbs that line the bar and the back walls of the restaurant, every part of the restaurant has had some serious thought and consideration. I was honored to be a part of this. The restaurant is named Bida Manda to honor his parents. Bida Manda means Mother and Father in Lao.
Continue reading and see more photos on Peter's blog.