A graduate of the School of Visual Communication at Ohio University (M.A. 2003), 
Michael Christopher Brown
's photographs have been featured in numerous publications and broadcasts, including PBS, NPR, Time, Newsweek, Geo, Foam, The New York Times and The Atlantic. Brown has worked as a contributing photographer at National Geographic Magazine since 2005. Over a six-month period in 2011, Brown documented the face of battle in Libya using a camera phone, challenging the standard script for war reportage. Brown forms a series that moves beyond documentary realism and across the distinction between art and journalism, exploring ethical distance and the iconography of warfare.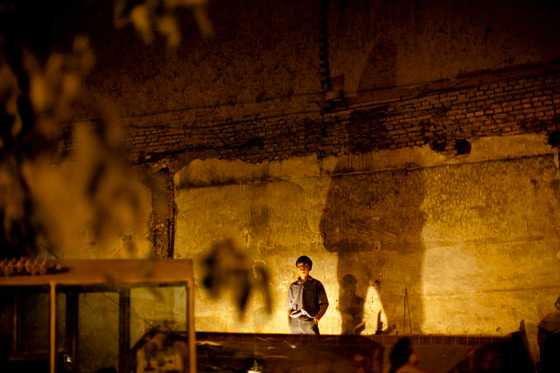 Since completing his Masters of Art's from Ohio University's School of Visual Communication in 2003, Michael Christopher Brown's bright career has been decorated with numerous achievements and accolades. One of PDN's 30 Emerging Photographers in 2008, Brown has also been a two time finalist for the W. Eugene Smith Grant and a three time finalist for Burn Magazine's Emerging Photographer Award. Numerous exhibitions and work for publications from National Geographic to Fortune to ESPN The Magazine, has seen the versatility of Brown's portfolio and success it has brought him. Recently, Michael was kind enough to sit down with some of my questions and talk a little about the road that has brought him to where he is today. From his earliest encounters with photos with his father, to constantly rediscovering his motivations and fulfillment as a photographer, a warm thanks to Michael for taking the time to share a little insight into what makes him tick as a picture maker and a person.
What were some of your earliest memories involving pictures? Do you remember a first encounter/memory with photography that may have been a turning point to go after a career with it?
My earliest memories of photography relate to my father. He is not a photographer but has always taken pictures. He taught me about photography and would make slideshows for our family every so often. My sister and I would see ourselves, when my mother and father first met and our shared experiences as a family, together. He would also show pictures from his work. He is a physician and years ago would work in orphanages in places like Romania, Mexico and Haiti, and take pictures of his patients and their environments. At home, he would use a Polaroid camera to record operations, before and after, and would often leave these Polaroids around the house. From an early age I continually saw these graphic images. I think one reason why flesh and gore doesn't bother me is due to that experience, I learned long ago that flesh is flesh. It was really something about a sort of acceptance of mortality, and how that mortality relates to photography.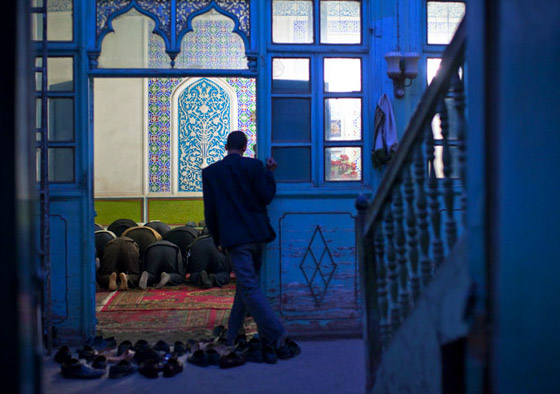 How did your early interactions with photography shape the way you see/interact with the world today as a photographer/ person?
Photography was then presented to me as both a practical use and to inform memory, as well as a sort of entertainment or enjoyment. I then began taking pictures more for the enjoyment and expressive purposes. But in the past couple years, due to my experiences in China and Libya, photography has taken a somewhat less important role in my life. It was always and still is a lifestyle in some ways, but I'm not bound to it in the same way I was before. It had controlled me, dictating many decisions in my life. Now I am beginning to do the opposite, trying to use photography after the decisions are made, if that makes sense.
Have there been any images or people that you remember being especially influential in shaping you as a photographer? And what made those experiences so memorable?
In terms of shaping the photographer I initially became, a primary influence was David Alan Harvey. In 2005 I moved into the Kibbutz, a building where he lived in Brooklyn. I would always go upstairs to his apartment, visiting, partying and talking about photography and life. It was a crucial time in my evolution as a photographer, a somewhat magical time, and I can't think of a better influence in terms of opening up the possibilities of photography and lifestyle.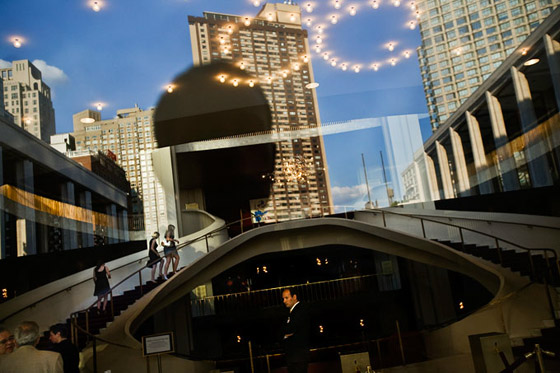 Could you tell me a little about the path that brought you to where you are today in your career?
It has been about asking questions and being critical of myself and of achievement. It took a while to do something different, to have true confidence in myself and in what I was thinking and feeling. It helped using a mobile phone in the past two years. It was not just that I saw the uniqueness of the tool and the approach, of how different pictures could be made. It was about the freedom a phone provides, the ease of use, and the fact that it is not seen as a camera. The phone and my experiences over the past couple years have shaped the way I look at photography, as I felt less like a photographer and more a citizen. Photography became less important and this changed the way in which I utilize photography. For example, I was no longer concerned with the formal aspects of photography, I wanted to throw it all out the window.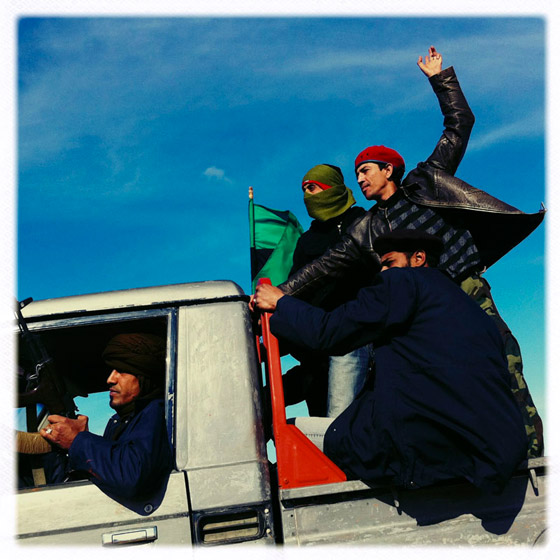 Is there anything you wish you would have done differently along the way earlier in your career?
I wish I would have been more confident and not as concerned with achievement, though photography is a tough career and I needed to make a living, especially when I lived full time in New York City. Achievement was then almost necessary in some way. But there were also aspirations which really were not my own, they carried over from childhood and became habitual and some of these aspirations and ambitions then influenced the direction. But eventually it was about questioning those motivations and the reasons for those motivations, peeling back the layers of the onion. For example, in 2010 I discovered I was basically in the same place as I had been thirteen years ago. I had not evolved much in some ways. But of course the timing is different for everyone, for some the questioning happens early and for others not till later in their careers. I am a late bloomer in that respect. But when I decided to go in my own direction and not listen to anybody is when I felt there was nothing more I could learn from anyone that would be truly useful to my own development. It was about knowing when to utilize wisdom and when to gain experience. There was a necessity to try something new, and an absolute need that was fulfilled. It was again about the realization of mortality that I experienced at that young age, and that photography is directly related to this realization. The first step was a mostly nomadic journey around China in a van in 2009/2010. And the second step was going to war. The interaction of these dynamics, which to a degree were the opposites of one another, in a way showed me a way out of photography. This is what I am grappling with now, how to present this work and especially the work from Libya, as in some ways it is more about myself than what happened during the revolution. That work includes images and video and journals made in and out of country in 2011, and the work outside of Libya, in the context of the war, is almost more interesting and easier for say somebody in America to relate to.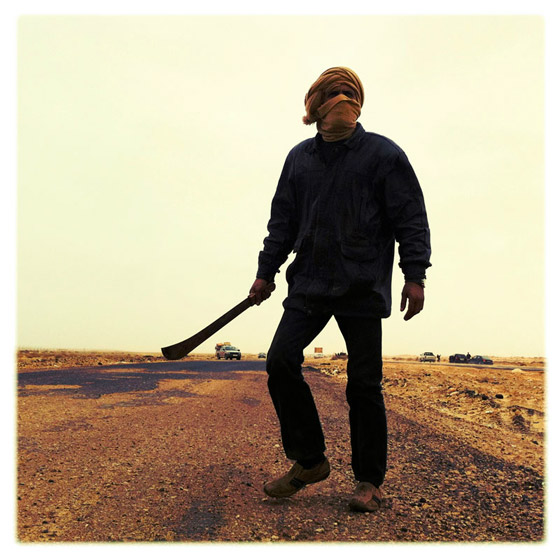 What is the most important thing you'd like tell to photographers beginning their careers and what's the best advice you ever got?
Be critical of not only your photographs but your intentions and ambitions – discover their primary motivations, be truthful to them and make photographs from those discoveries.
Who has been your favorite editor/company to work so far and what made that experience so memorable?
National Geographic Magazine was the most pivotal in terms of development. Not only from the types of experiences I had while on assignment but from relationships with certain people there and financial support – the money earned during assignments largely enabled me to chart my own path over the past couple years.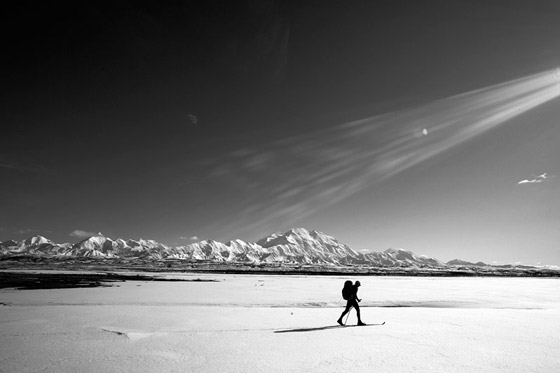 Is there anybody you'd love to work with who you haven't had the opportunity to yet?
MARE magazine, a German publication. It is a very high quality publication, with excellent articles and imagery.
How do you manage running a freelance business in these tough markets and how do you balance that with being creative?
I have been lucky enough to make enough money with resales and assignments, while living somewhat simply and cheaply, to focus on my own interests. A certain momentum was generated and now I have money in the bank for this next year where as before I was going month to month. Again, just in the past couple of years I have made this switch, from marketing myself to not marketing myself and concentrating on what I am truly interested in while hoping things work out from there.
Could you talk about the complexities in working as a freelancer from a conflict zone? Did you have any background or resources to draw on or did you figure it out as you went? How did you handle logistics such as running a business from Libya, selling photos and getting paid, even just staying in touch, linking up with other photographers and handling basic necessities such as food, water and shelter?
In Libya, when not on assignment I mostly shared expenses with other photographers and journos, from hotels and food to drivers and fixers. I built up enough savings from assignments in previous years to not worry about making a living last year, nor this year for that matter. So though there was resales of images from Libya and assignments towards the end of last year, I did not focus at all on self-promotion and the business end of things. Upon reflection, I was largely there to continue that direction and concern that began in China. Also, many young and inexperienced photographers there were privileged to meet and tag along with older/wiser photographers, reporters and others who took us in. As a result, we grew tremendously in a matter of months.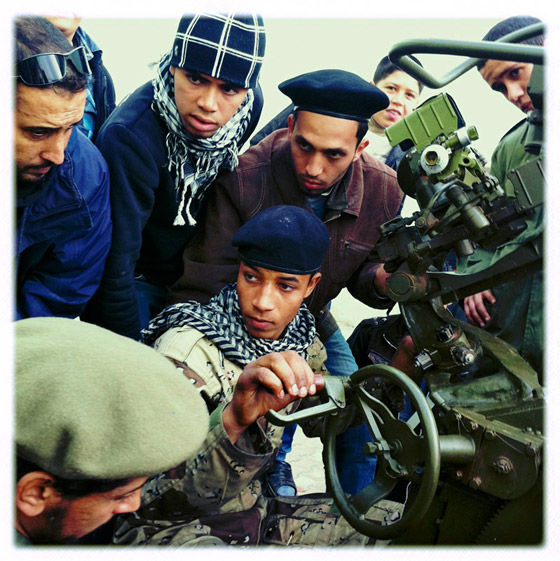 How do you see the direction of the industry now? How do you see the future?
I think there are two ways to think of it. One is with the mind of a photographer primarily concerned with being a working photographer. The other is with the mind of a person primarily concerned with photography as a means to communicate some necessity, something one needs to express. They are different in that one must in some way be concerned with success and the arc of the industry while the other sees success as a barrier in many ways. It is about what goes into the decision-making process before producing photographs. I'm more concerned with the latter. Success for me is good only if it comes as the result of something deeper, something necessary that was fulfilling before it became anything associated with success. I need to make a living, but if it means living poorly to be able to continually grow and be fulfilled, then so be it.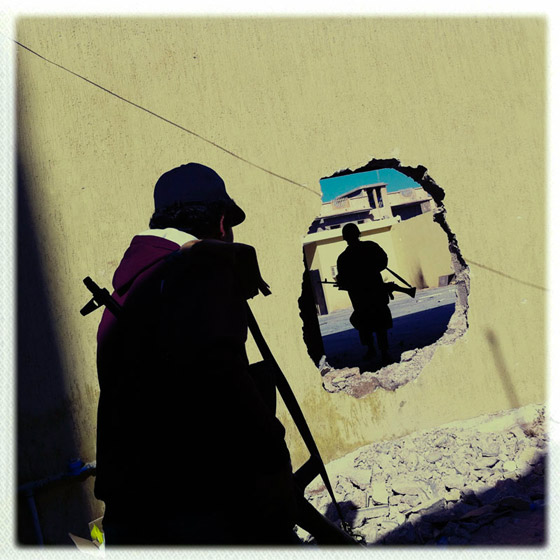 Where do you hope to be in 10 years, 20 years…? Does it seem promising?
I hope to to continue evolving, whether in photography or elsewhere. I plan to write more and to help with a film in Congo this year so perhaps this will lead in another direction. Mostly I am not interested in taking pictures everyday, as I was before. The deep motivations which drew me to China and Libya must now be there before I begin another project in photography.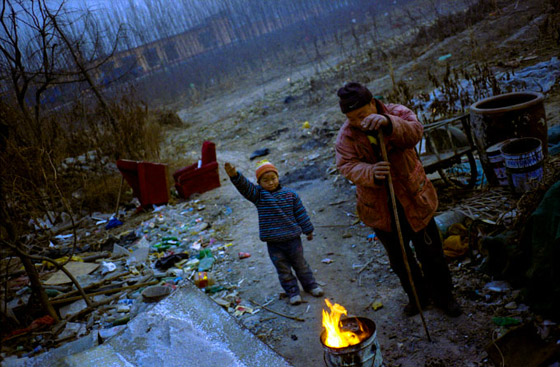 What makes a good photograph in your opinion?
The boundaries of a good photograph vary widely and depend on who is looking at the picture and for what purpose. In some ways, I do not think the good photograph exists or that it even matters. What matters is the degree of power the photograph contains for a particular use, and if it is powerful enough.
If money were never an issue again, what would be your dream project?
I would begin making a film (I have an idea for one…) and hire enough people to take care of those tedious and simple though necessary chores in life.

About the writer:
Born in Philadelphia and raised all over these United States Alex Federowicz currently resides in Columbus, Ohio while pursuing graduate studies in photojournalism at Ohio University. Never taking a moment of his time on this planet for granted, he covets his camera as a vehicle to understanding the subtleties and nuances of our human experience. Engaging the world in such an intimate discourse as photography is how Alex wishes to create a visual narrative that challenges our generation's perceptions of ourselves, will hold us responsible for our future and references where we came from to get here. In the meantime, however, he enjoys Irish whiskey, the smell of the ocean, his Kindle and the company of his fiance, Cassie, and their two small cats, Orson and Charlie.