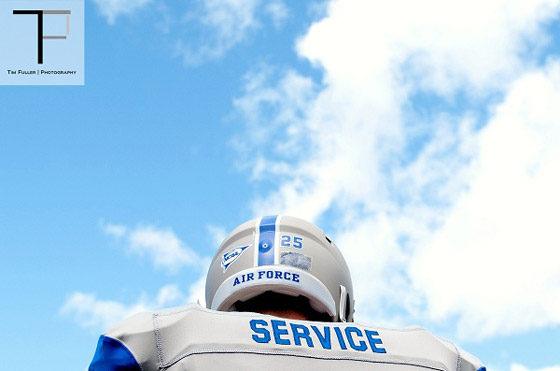 Detroit-based sports photographer Tim Fuller shot a football game between the Air Force Falcons and the Michigan Wolverines.
I was recently blessed to be able to work with the United States Air Force Academy's athletic department as the Air Force Falcons football team was visiting Ann Arbor to go up against the Michigan Wolverines at Michigan Stadium.  I arrived in Ann Arbor six and a half hours early so that I could meet up with some family and a friend while they were tailgating before the game.  After a few hours of tailgating, I headed over to the stadium with about three hours to go before game time.  Once I got there I met up with the staff from USAFA.  They asked me to shoot some wide images that would capture the Big House.  I told them that I would give them a little bit of everything and at the end of the day they said they were happy with what I provided.  That is always a good thing to hear!
Continue reading and see more photos on Tim's blog.