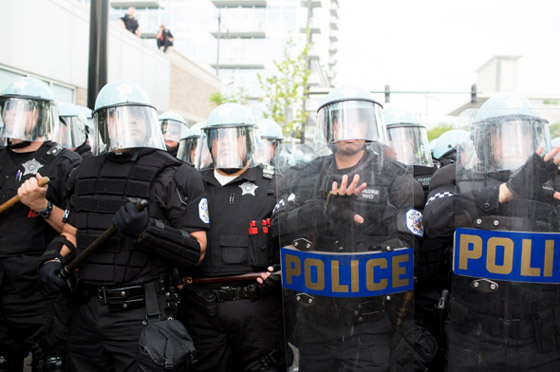 Chicago-based photographer Shane Welch shares photos from the NATO protests that took place in Chicago.
When I decided I wanted to photograph the NATO protests in Chicago, I made a decision to try my best to present an unbiased documentary of the weekend. Over the course of the 3 days (Saturday, May 19th through Monday, May 21st) I found myself getting further away from my original mindset. I know I can't be the only journalist who was unable to stay an un-opinionated bystander. In terms of the actual photographs, I believe I was able to stay pretty neutral. It's just that I saw many acts of violence, from a group yelling "peaceful protest" that then decides it's a great idea to try and charge a police barricade. But I never witnessed any case of police brutality or a case of a policeman using excessive force (despite how much it was reported from organizations like Occupy Chicago).
Continue reading and see more photos on Shane's blog.